Mom faces 5yrs in jail after 2yo son gets hold of unsecured gun & shoots her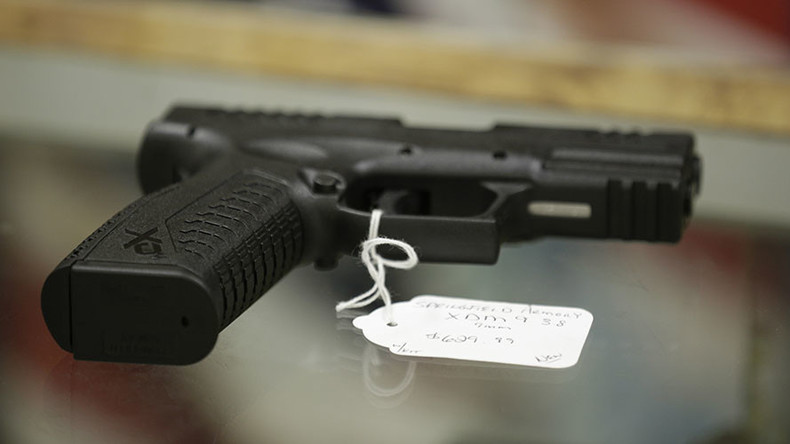 A mother stands to miss out on most of her 2-year-old child's formative years after her toddler managed to access her unsecured pistol and shot her. Charged with a first-degree felony, the mother could face 5 years behind bars.
Jessica Barkley left her Springfield SD 9mm handgun, loaded with five rounds, in her nightstand drawer last month when her 2-year-old child pulled it out, pointed it up, and shot her in the upper torso. The wound didn't prevent Barkley, 30, from taking the gun back and getting herself and her young'un out of their Louisville, Kentucky home, prompting a neighbor to call 911.
Barkley was treated for non-life-threatening injuries at University of Louisville Hospital, but along with an ambulance came the police. On March 9, nearly a month after the February 12 incident, Barkley was charged with wanton endangerment in the first degree, a class-D felony punishable by one to five years in prison.
"The statute reads that it's basically where there is a disregard for human life or you create a circumstance where a human life could be taken and putting someone in danger. In this case, the Commonwealth's Attorney and the county attorney's office felt that it met those elements," Louisville Metro Police Department spokesperson Dwight Mitchell told reporters.
The child, though uninjured, was taken from his mother's custody three days after the accidental shooting, court documents showed.
Barkley is scheduled to be arraigned in Jefferson District Court on March 29, but her family court date isn't until June, WHAS reported.