NASA live streams rocket launch
Published time: 23 Mar, 2016 02:32
Edited time: 1 Apr, 2016 05:53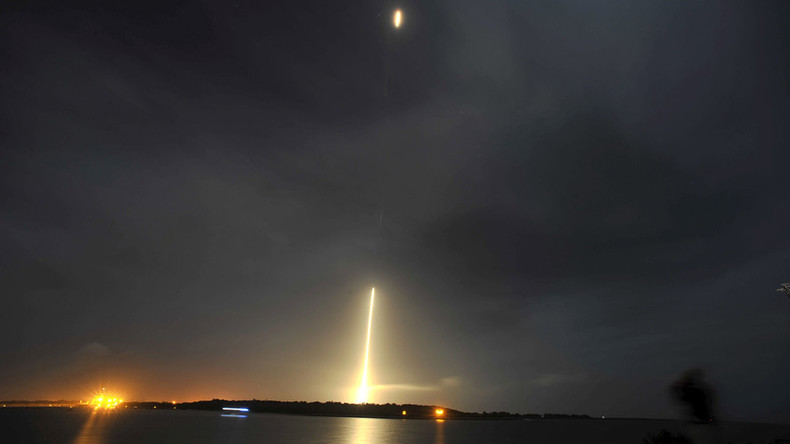 NASA's Orbital ATK Cygnus capsule is set to take off from Cape Canaveral, Florida on Tuesday. The rocket is filled with nearly 7,500 lbs of science and research, crew supplies and vehicle hardware that will be received by the International Space Station.
The Cygnus is launching its fifth mission at approximately 11:05 PM EST. The Cygnus is expected to be received by the International Space Station (ISS) on Saturday, March 26th, according to a press release from NASA.
Among the numerous experiments that NASA plans on conducting with the supplies transported by the Cygnus, an interesting one pertains to "regolith" found on other planets and comets. Regolith, better known as "soil" can be taken from asteroids, comets, the moon, and other airless worlds.
03:13 GMT

The Cygnus is approaching speeds of 10,000 miles per hour (16093.4 kmh)

03:11 GMT

The booster has began to throttle.

03:02 GMT

Cygnus is ready to launch.

02:45 GMT

Among the various experiments and supplies abroad the Cygnus, one interesting passenger is the Spacecraft Fire Experiment-I (Saffire-I); an experiment to learn more about the behavior of a large-scale fire in space.

Instruments on the returning Cygnus will measure flame growth, oxygen use and more.