Right to photograph police? ACLU files appeal in Pennsylvania case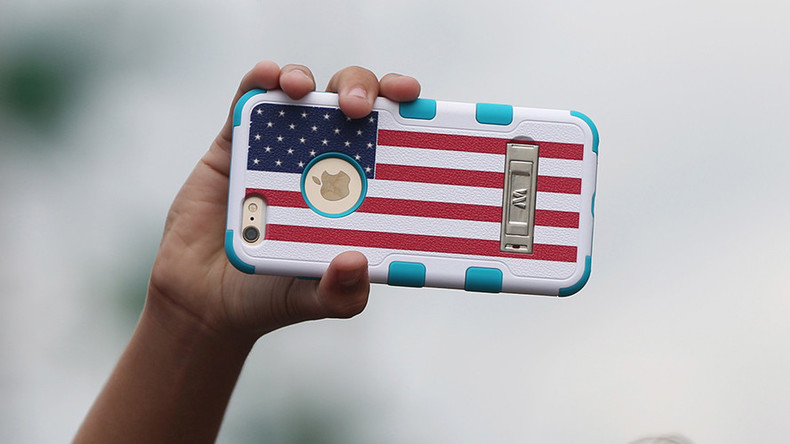 The ACLU and other civil rights groups are appealing a federal judge's decision to dismiss a case about the First Amendment right to record police. He said the plaintiffs were not clearly acting with a "stated purpose of being critical of the government."
The American Civil Liberties Union of Pennsylvania, among others, is representing the plaintiffs in the case, Fields v. City of Philadelphia. On Monday, the organization filed an appeal with the US Court of Appeals for the Third Circuit.
Read more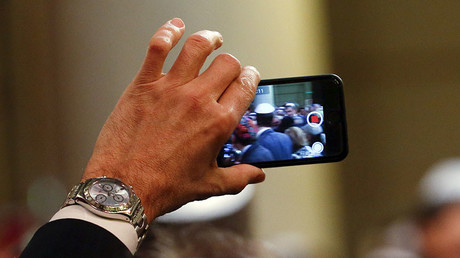 "The freedom to monitor the police without fearing arrest or retaliation is one of the ways we distinguish a free society from a police state," Reggie Shuford, executive director of the ACLU of Pennsylvania, said in a statement. "We hope the court of appeals will make a clear statement that every person has the right to observe and record police in public, irrespective of whether the purpose is to criticize them."
The case involves two Philadelphians who, in separate incidents, were accosted or detained by the police for photographing officers.
In 2013, Rick Fields was approached by police after taking a photo with his iPhone of a line of officers outside a home where a party was taking place. Police handcuffed and detained Fields when he refused to leave the scene. They searched his iPhone for the photos in the process of arrest.
In 2012, Amanda Geraci, who the the ACLU of Pennsylvania described as a trained legal observer, was photographing police taking an anti-fracking protestor into custody when an officer approached her and pinned her against a building pillar. Other officers quickly surrounded Geraci, but not before other monitors could record the incident.
Fields and Geraci sought damages for a violation of their First and Fourth Amendment rights, the latter pertaining to Geraci's "right to be free from excessive force," and Fields' right against "unreasonable search and seizure and false arrest."
On February 19, Judge Mark Kearney of the federal court for the Eastern District of Pennsylvania dismissed First Amendment claims made by Fields and Geraci, saying there is no constitutional right to record on-duty police without a clear motive to criticize police action.
"We have not found, and the experienced counsel have not cited, any case in the Supreme Court or this Circuit finding citizens have a First Amendment right to record police conduct without any stated purpose of being critical of the government," Kearney wrote in the decision.
Read more
"Absent any authority from the Supreme Court or our Court of Appeals, we decline to create a new First Amendment right for citizens to photograph officers when they have no expressive purpose such as challenging police actions."
Even though the court denied the plaintiffs' First Amendment claims, Kearney allowed the Forth Amendment case to proceed. The court said "citizens are not without remedy because once the police officer takes your phone, alters your technology, arrests you or applies excessive force, we proceed to trial on the Fourth Amendment claims."
Kearney's ruling did not make recording police illegal, ACLU lawyer Mary Catherine Roper said, but the court's opinion also did not make clear that the right to record is covered by the First Amendment.
"These days, you can't not know that the right to record police is absolutely essential," Roper said, according to the Philadelphia Inquirer. "While we have more and more surveillance by the government, there is no doubt that we have a right to watch them as well."
In 2012, the US Supreme Court backed a lower court's decision that affirmed the right to record on-duty police officers. Appellate courts in Boston, Chicago, and Atlanta have also affirmed that right.
In 2014, the Supreme Court ruled that law enforcement cannot search a cellphone without a warrant.