Professional liability insurance sales among policemen jumps 15% in one year - report
Published time: 19 Mar, 2016 03:57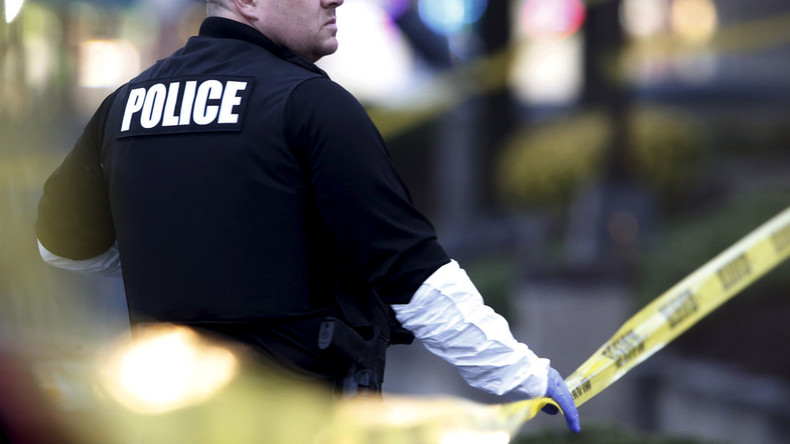 Police officers are reportedly buying professional liability insurance policies 15 percent more often than in previous years. Police union officials blame rising fears of being sued for on-duty actions.
According to the Fraternal Order of Police's (FOP) recent report, between July 2014 and July 2015, the union sold more insurance policies than in previous years when liability insurance purchases grew only between one to three percent, Reuters reported.
"In an already litigious society, the likelihood of a police officer being sued or charged, often falsely, grows by the day. Officers are increasingly aware of the need to be protected and joining the FOP legal defense plan in growing numbers," Jim Pasco, executive director of the biggest US police union, told the news agency.
Selling insurance covering legal fees for $265 a year, the union represents more than 330,000 officers.
The Federal Law Enforcement Officers Association has also seen a 10 percent increase of insurance purchases last year.
"The environment has become increasingly volatile towards law enforcement in general," Jonathan Adler, a member and past president of the Federal Law Enforcement Officers Association, told Reuters.
Following a string of headline grabbing fatal police shootings, including those of Michael Brown in August 2014 and Tamir Rice in November 2014, both civil rights groups, such as Black Lives Matter, and the Obama administration have been calling for tougher surveillance and scrutiny as well as increased accountability for law enforcement.
In the Brown and Rice cases, the officers involved were sued in wrongful death lawsuits.
However, the Pittsburgh Tribune-Review recently found that 94 US Attorney offices declined 12,703 referrals of potential civil rights violations made by the FBI and other agencies out of a total of 13,233 complaints.
The most common reasons prosecutors cited in turning down civil rights complaints included weak or insufficient evidence, a lack of clear intent to infringe on another person's civil rights, and discouragement from the Justice Department.