SeaWorld halts captive breeding of killer whales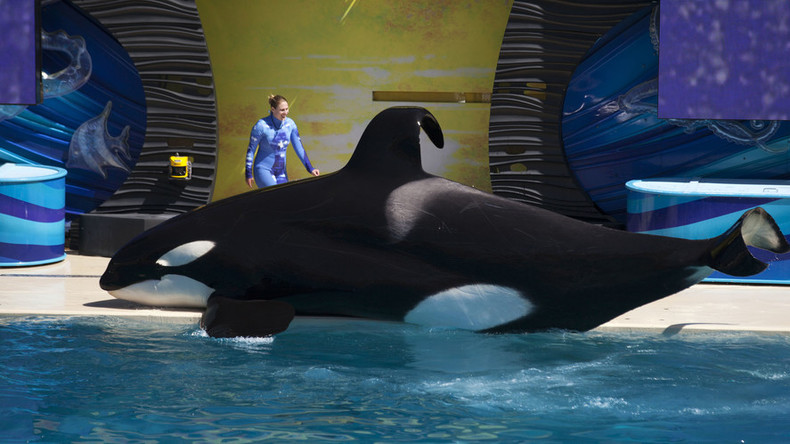 SeaWorld will no longer breed killer whales in captivity as it phases out its theatrical shows in favor of "natural orca encounters," the company announced Thursday. The end of the captive breeding program is effective immediately.
As a result of this decision, the theme park's 24 remaining killer whales will be the last generation of the animals at SeaWorld. The theatric shows, which have come under fire from animal rights activists over the years, will be eliminated at SeaWorld's San Diego park next year, as was announced in November. The parks in San Antonio and Orlando will phase out the shows by 2019.
"As society's understanding of orcas continues to change, SeaWorld is changing with it. By making this the last generation of orcas in our care and reimagining how guests will encounter these beautiful animals, we are fulfilling our mission of providing visitors to our parks with experiences that matter," Joel Manby, president and CEO of SeaWorld Entertainment, said in a statement.
It's unclear exactly what the company means when it says more natural encounters will be created for visitors, but SeaWorld has been under growing pressure to change the way it treats captive orcas ever since the 2013 documentary "Blackfish" put the theme park under the microscope. The primary subject of the film, the orca named Tilikum, killed three people during his captivity – including one of the park's most experienced trainers in 2010. His hostile behavior has been linked to his captivity and small tank. SeaWorld has also used Tilikum to breed orcas, since the animals cannot be captured from the wild. In total, he's been used to sire 21 killer whales.
The decision to end the captive breeding program was welcomed by the Humane Society of the United States (HSUS), which has teamed up with SeaWorld on a number of issues.
"SeaWorld's commitment to end breeding of orcas is a long-held goal of many animal advocacy organizations, and we commend the company for making this game-changing commitment," said Wayne Pacelle, president and CEO of HSUS.
The park and the group will advocate against the commercial killing of whales, seals and other sea mammals, as well as killing sharks for their fins. SeaWorld also pledged $50 million for the effort, and said it will offer more sustainable food at its parks, including crate-free pork, cage-free eggs and more vegetarian options.
"Today we turn a corner, working together to achieve solutions on a wide set of animal issues including sunsetting the use of orcas at existing facilities; maximizing SeaWorld's focus on rescue, rehabilitation and advocacy for marine mammals in the wild; and sourcing food for animals and customers from humane and sustainable sources," Pacelle said.
Interestingly, Judge Merrick Garland of the US Court of Appeals for the District of Columbia, who President Barack Obama just chose as his latest Supreme Court nominee, played a role in SeaWorld's change of heart. Back in 2014, he voted to uphold government regulations that limited interaction between SeaWorld trainers and orcas following the 2010 death of a trainer, the Washington Post reported.
Garland did not wrote the majority opinion he supported, but the court ruled that "statements by SeaWorld managers do not indicate that SeaWorld's safety protocols and training made the killer whales safe; rather they demonstrate SeaWorld's recognition that the killer whales interacting with trainers are dangerous."
Also of note is that the attorney arguing on behalf of SeaWorld at the time was Eugene Scalia, the son of late Supreme Court Justice Antonin Scalia. Garland was chosen to replace Scalia on Wednesday.
SeaWorld is looking to expand its 1.7-million-gallon facility in San Diego to 5.2 million gallons. This plan was approved by the California Coastal Commission, on the condition that the park stopped captive breeding.