SeaWorld to end trick-filled orca shows, transition to 'more natural' experience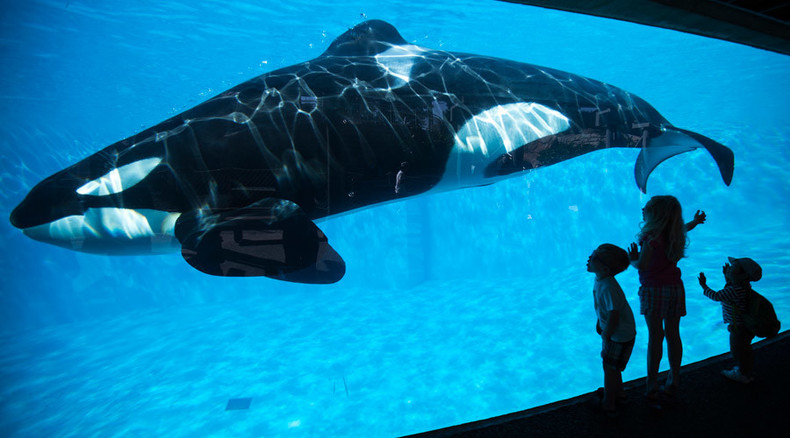 Falling attendance and stalled profits aren't the only factors behind SeaWorld's decision to end its current killer whale show. The park's signature orca shows will transition to "more natural" experiences, but emerging legislation could shape how smoothly that goes.
"We start everything by listening to our guests and evolving our shows to what we're hearing, and so far that's what we've been hearing in California, they want experiences that are more natural and experiences that look more natural in the environment," Joel Manby, CEO of SeaWorld since March, told the San Diego Union-Tribune.
The number of guests attending SeaWorld's flagship park in San Diego last year was 17 percent less than in 2013. The 2013 documentary Blackfish, viewed widely on CNN and Netflix, seems to have single-handedly brought on the backlash.
SeaWorld will end its orca trick shows at the San Diego venue by 2017, and though the company isn't saying one way or another, others in the amusement park industry presume that what happens in one park will be uniform policy before long.
Orca shows will be less showy, billed more as an experience. There are no details about how that will work exactly, but one possibility is a re-enactment for audiences of how killer whales injured in the wild are saved by SeaWorld personnel.
Parks will integrate more student visits while SeaWorld will bring back "Sea Rescue," the Saturday morning show for kids that shows sea mammals being rehabilitated and returned to the wild. Another idea company executives shared with the Union-Tribune was a rescue-themed ride for parks.
Additionally, the parks may no longer be just parks, but whole vacation centers complete with places to stay. SeaWorld is partnering up with San Diego-based Evans hotels to build accommodation areas.
Earlier this year, it was reported that SeaWorld's net income dropped from $37.4 million in 2014 to $5.8 million in 2015, an 84-percent decrease. With $100-million plans to triple the size of its San Diego orca facilities on hold, $30 to $50 million of that may be freed up to make the newly desired changes, the Union-Tribune reported.
"We know, with the regulatory environment out there with orcas and what's happened in California with the reputation, we'd be foolish if we didn't look at options," Manby told the Union-Tribune. "We're not comfortable putting $100 million into a market when there are regulatory questions. Until that whole issue settles, then we'll make a decision at that time."
SeaWorld's plan to convert its 1.7-million-gallon facility in San Diego to 5.2 million gallons was permitted by the California Coastal Commission with a condition prohibiting captive breeding.
SeaWorld is planning to fight that ruling, but it may not be the only political obstacle standing in its way.
US Rep. Adam Schiff (D-California) will introduce the Orca Responsibility and Care Advancement (ORCA) Act to ban captive breeding and the wild capture of killer whales, as well as end their import and export.
"The decision by SeaWorld to phase out killer whale shows in San Diego is a welcome step along the path towards ending the captivity of these magnificent creatures," Schiff told the Union-Tribune. "Much more needs to be done, and I would urge the company to curtail the breeding of their orcas and partner in the creation of ocean sanctuaries. The fact still remains that as long as SeaWorld holds orcas in captivity, the physical and psychological problems associated with their captivity will persist."