Kalamazoo shooting suspect sues Uber for $10mn for 'ruining his life'
Published time: 17 Mar, 2016 02:52
Edited time: 18 Mar, 2016 00:26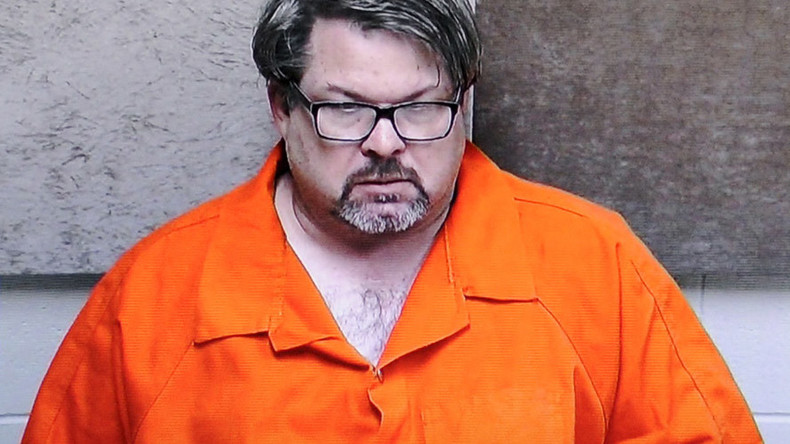 Jason Dalton, accused of killing six people in the Kalamazoo shooting rampage last month, is suing his former employer, Uber, for $10 million in "punitive damages." Dalton claims the company "ruined" his life.
UPDATE: Original reports of a lawsuit were ultimately shown to be based on a hoax. The following is the initial report:
Dalton, who is currently held in Kalamazoo County Jail, filed his one-and-a-half page, handwritten lawsuit in the US District Court in Detroit on March 11, according to WDIV.
"I'm currently in prison because of Uber," he wrote. "Uber doesn't care about its drivers, we are peasants and pawn pieces to Uber's bottom line."
Dalton also wrote that the ride-share company did not give him a Christmas bonus and failed to invite him to any of its corporate parties.
"They made me work when I was sick and didn't let me spend time with my 2 children," Dalton said, accusing Uber of being a reason why his wife is seeking a divorce. "My life is ruined because of Uber."
He complained further that he had to pay for gas and fix the car at his own expenses.
"This company is a hostile workplace environment I am tired of being treated by a 2nd class citizen by Uber. Uber discriminates against my mental health," Dalton added.
Dalton, 45, is charged with murder and attempted murder after going on a shooting spree in the Kalamazoo area of Michigan on February 20.
According to police, Dalton told arresting officers he was being controlled by the Uber driver app on his phone at the time of the shooting, saying it "started making him be like a puppet." The driver says he does not remember much of the spree, which left six dead and two more injured.
READ MORE: Kalamazoo shooting suspect picked up Uber customers during rampage - police
Dalton told police that when the Uber app turned from "red to black that is when he started having problems," the Detroit Free Press reported. When the system switched from black to red, he "got his presence back," he said.
The suspect reportedly told detectives that he would have potentially "tried to have a shootout with the police" but after the app changed colors, he "stopped his thought," according to the Free Press.
Three days after the shooting, Dalton "admitted under Miranda that he took people's lives," Kalamazoo police said in court. He faces 18 charges, including six counts of murder, two counts of attempted murder, and eight weapons charges.