Kalamazoo shooter's $10mn lawsuit against Uber is fake, police find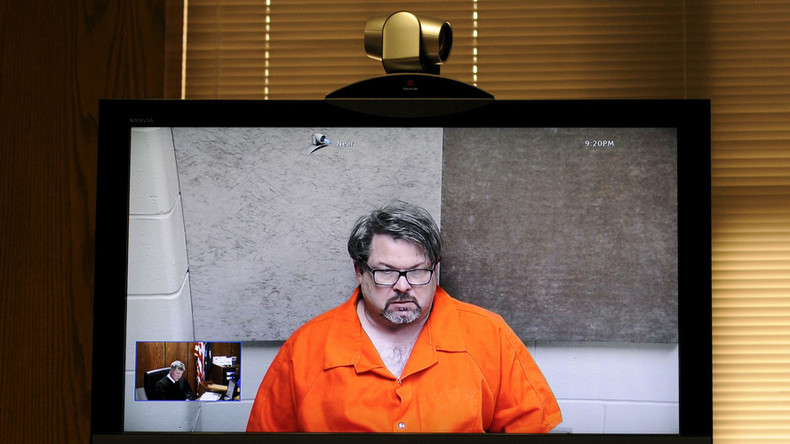 The $10 million lawsuit against Uber filed by Kalamazoo rampage suspect Jason Dalton turned out to be a hoax. In fact, Dalton had no idea about the handwritten court complaint in his name that had been circulating online, local authorities have said.
"He didn't send it, didn't authorize it, and didn't know who did, either," Kalamazoo County Undersheriff Paul Matyas said, as cited by local radio station WKZO.
News of Dalton suing the app-based taxi company came as a surprise to the county sheriff's office and led to some skepticism.

Initial media reports said the alleged Kalamazoo shooter who killed six people on a rampage on February 20 had filed a handwritten lawsuit through the US District Court in Detroit, accusing Uber of ruining his life and being the cause of his imprisonment.

Once reports backtracked on the lawsuit, however, it was the origin of the mailed lawsuit letter that raised suspicions in the sheriff's office.
"The postmark on the envelope was from Philadelphia," Matyas said. "Well, our mail doesn't go there."
Dalton is currently being held in Kalamazoo County Jail in Michigan, over 600 miles away from Philadelphia.
A photocopy of the handwritten complaint and its envelope with addresses and postmark has been circulating online.
As they continued to investigate Wednesday night, Matyas said, they determined that the handwriting on file was "definitely not the same" as Dalton's.
Eventually, police went to question the suspect, who said that he had no clue about the letter on his behalf.
The fake lawsuit has also puzzled officials in the federal courthouse in downtown Detroit, where it was sent to. According to Detroit Free Press, there is an internal investigation ongoing.
"We're looking into it but we haven't been able to determine exactly whether there's a statute that would cover it," Rod Hansen, spokesman for US District Court in the Eastern District of Michigan, told the Free Press.
READ MORE: Kalamazoo shooter admits he 'took people's lives' -police

Hansen also noted that when the letter first arrived by mail, it aroused no suspicion. The personnel only took a second look after news broke that the lawsuit was not real.
"The timing was curious. And it was post marked out of Philadelphia – that made no sense at all," Hansen said, noting the lawsuit