Eight times protesters were attacked, dragged from Donald Trump rallies (VIDEOS)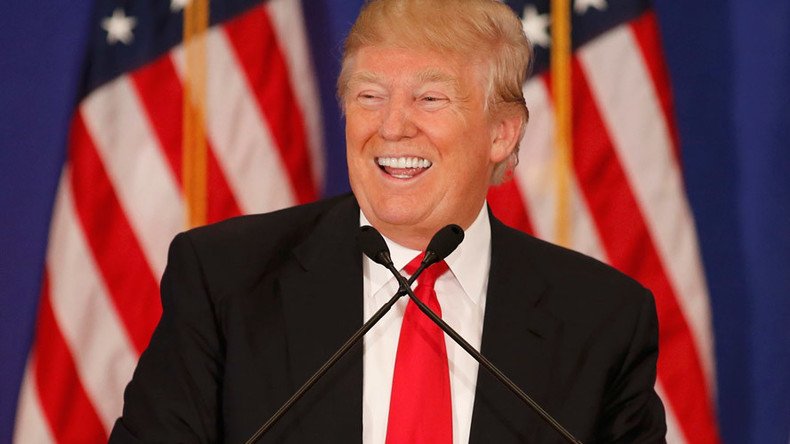 Tensions between Donald Trump supporters and protesters have hit an all-time high, as the latest confrontation forced the presidential candidate to cancel a Chicago rally due to outbreaks of violence amongst the clashing crowd.
Trump's campaign rallies have been marked by protests almost from the beginning of his run for the Republican presidential nomination. Given The Donald's attitude toward protesters, the escalation in violence has been simultaneously shocking and unsurprising.
October 14, 2015: Virginia
A Trump supporter is filmed acting aggressively and spitting in the face of one of about 20 immigration activists protesting at a Trump rally. The protesters had unfurled a sign saying, "No human life is illegal."
November 21, 2015: Alabama
After Black Lives Matter activist Mercutio Southall Jr. is attacked by Trump supporters at a rally in Alabama, Trump says that "maybe he should have been roughed up".
"It was absolutely disgusting what he was doing," said Trump of Southall's behaviour.
In a video recorded at the scene, Southall is seen being punched and kicked on the ground while a woman yells "don't choke him!".
December 14, 2015: Nevada
Protester Ender Austin III calls for gun control and is subsequently threatened with being set alight by angered rally attendees, who shouted racial slurs along with "light the motherf**ker on fire".
January 9, 2016: South Carolina
Rose Hamid, a Muslim woman, is escorted out of the building while silently protesting at a Trump rally in South Carolina by wearing a t-shirt that read "Salam I come in peace".
February 23, 2016: Nevada
While addressing the crowd, Donald is interrupted by a protester. While the individual is being removed, Trump says he'd like to punch him in the face: "I love the old days. You know what they used to do to guys like that when they were in a place like this? They'd be carried out on a stretcher, folks."
February 29, 2016: Virginia
A secret service agent is put under investigation for allegedly choking TIME magazine photographer Christopher Morris as he photographed Black Lives Matter protesters being escorted out of the event.
March 3, 2016: Louisiana
Despite Trump's claim during a recent GOP debate that, in removing protesters, local police were just following the rules, during his New Orleans rally, Trump clearly yells "Get 'em out" as Black Lives Matter are shoved and heckled by his crowd of supporters while being led out of the building.
March 9, 2016: North Carolina
Black and gay protesters are violently assaulted by rally attendees while being "escorted" from the building.
One of Trump's supporters was captured on film sucker punching a black man walking past as he was being escorted out by police. An investigation has been launched into why the officers immediately detained the young man who was punched, rather than the man who attacked him.
READ MORE: Chicago Trump rally cancelled amid protests, chaos
You can share this story on social media: