US Air Force vet convicted in 1st court victory against homegrown ISIS supporters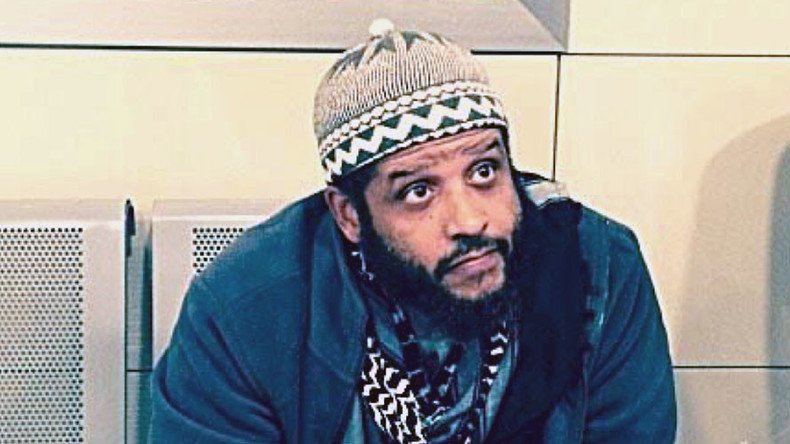 A US Air Force veteran from New Jersey has been found guilty by a New York court of supporting ISIS and planning to travel to Syria to fight with the group. The accused is one of about 80 Americans the government has been trying to put away on the charges.
Tairod Pugh, 48, a New Jersey native, stands guilty of providing material support to Islamic State (IS/ISIS, formerly ISIL) and obstruction of justice. He now potentially faces the maximum sentence of 35 years for the crime, after being found guilty by an anonymous jury of eight, the Wall Street Journal reports.
The sentencing is scheduled for September 16.
Pugh, who is a Muslim convert, served in the Air Force in the period from 1986 to 1990, the Justice Department said.
Pugh was first caught trying to make it to Syria from Turkey in January of last year, but the former Air Force mechanic was intercepted by Turkish security and deported to the US, where the FBI Joint Terrorism Task Force acquired a warrant and arrested him at his father's house in Asbury Park, NJ soon thereafter.
Pugh's father appeared taken aback by the verdict. "I didn't expect this," he said after the hearing. Pugh's attorney, Eric Creizman, added: "I feel bad for him and his family. I think the jury gave fair consideration to the evidence. I'm disappointed with the outcome."
But being the first to be successfully tried and convicted of the crime on US soil, Pugh's case represents a high-profile victory, stretching back two years to a wide crackdown on IS supporters on home soil.
It took the jury a week of testimony and seven hours to reach a verdict.
"He was ready to die in the cause of terrorism, for ISIS," Assistant US Attorney Mark Bini said in the opening remarks. "He decided he was going to join ISIS and support them with himself, with his body, with his skills as an airplane mechanic."
Brooklyn US Attorney Robert Capers added that the multi-agency effort to convict Pugh "underscores for the public the work it takes to react quickly to terrorist threats."
Capers' office is also in charge of several other cases related to IS support by US citizens. He added that New York is "unfortunately… ground zero" for many such terrorist sympathizers.
The investigation used Pugh's internet records to build its case. The prosecution presented a large collection of search histories from his laptop and other devices, which strongly confirmed Pugh's fascination with the terrorist group. He had downloaded more than 70 IS videos, as well as pictures of the group's fighters; and his search history was chock-full of searches for things like "borders controlled by Islamic State."
Added to this were items found in Pugh's bag when he attempted to cross over into Syria from Turkey: those included a black face mask, a solar-powered flashlight and two compasses.
But the defense argued Pugh was on a job hunt. It argued that the items in this case were purely circumstantial, and noted that the accused also had a resume and job pamphlets in his possession. The rest of the items – all available to buy freely in any US store – could easily have served a variety of other purposes, the lawyer said.
However, although Pugh's search history would be enough to land anyone under suspicion, the slam dunk by the prosecution was made possible by the letter Pugh wrote to his wife, outlining his reasons for wanting to join the terrorist group. It was written days before his departure for Turkey, but was never sent.
Suspicion was also aroused in his co-workers, who had heard frequent mention of Islamic State by Pugh, either in the form of tacitly supporting beheadings of foreigners, or in spotting things like newspaper ads seeking mechanics and pilots for the group.
To arrive at the charge of "obstruction of justice," the prosecution noted that Pugh had destroyed four USB flash drives and other gadgets found on his person while in Turkey, before deportation to the US.
You can share this story on social media: