Former Marine with mental issues wanted for Idaho pastor shooting arrested at White House
Published time: 10 Mar, 2016 06:37
Edited time: 5 Mar, 2018 11:29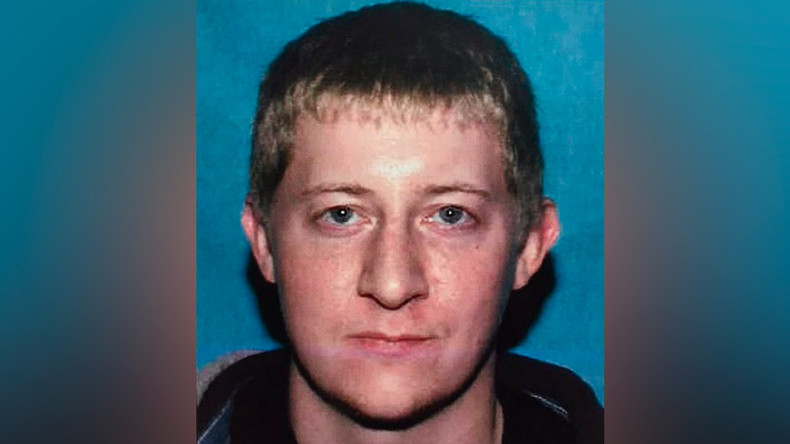 The former Marine who was arrested outside the White House on suspicion of shooting an Idaho pastor had disturbing security issues and a manifesto calling for resistance against 'Martians' who were members of Congress.
Kyle Odom, a 30-year-old from Coeur d'Alene, Idaho, is suspected of the Sunday shooting of Tim Remington, a pastor from his hometown. But he was only arrested on Tuesday evening in Washington, DC ‒ 2,500 miles away from the scene of the crime ‒ because he was throwing flash drives and other unknown objects over the White House fence.
Odom made his first court appearance on Wednesday, and refused to be extradited to Idaho within the next few days, according to AP. His first hearing will take place April 6 in Washington.
The point-blank shooting occurred a day after Remington led the prayer at a campaign rally for Republican presidential candidate Ted Cruz. The pastor suffered several gunshot wounds, but is expected to survive.
Flying while wanted
Though a warrant was out for his arrest, Odom was able to fly from Boise, Idaho to the District, where he attempted to deliver a message to President Barack Obama, Coeur d'Alene Police Chief Lee White said.
"As soon as he was identified... we put a warrant in the system in our national database for attempted first degree murder," White said to CNN. "As far as the inner workings of the TSA [Transport Security Administration] and how someone with a felony warrant could board an airplane, I'm not the person to answer that."
The TSA said that agents don't have a criminal watch list, only a terrorist watch list, according to KULR. Because Odom wasn't listed as a terrorist, he was able to board a plane to the nation's capital without raising any red flags.
Manifesto about 'Martians' speaks of mental illnesses
Hours before he was taken into custody, someone posted on Odom's Facebook page, writing that Remington was shot for being from Mars, and that the pastor had "ruined" Odom's life, KXLY reported.
READ MORE: White House 'fence jumper' fatally shot after attacking police with knife in PA court
White said that a person thought to be Odom had sent flash drives containing his manifesto to various media outlets. In his writings, the suspected shooter mentions Remington as being a Martian who is part of a conspiracy to enslave the human race, and has a section in which he lists "noteworthy Martians," including 50 members of Congress from both parties and dozens of Israeli officials.
A section addressed to Obama asks the commander-in-chief to do something about his worries of alien infiltration.
"It's time someone took a stand to end this nonsense," Odom wrote.
The former Marine had a history of mental illness, according to Coeur d'Alene police, but any specifics of his condition are not known. Before the Sunday shooting, according to Odom's manifesto, he checked himself into a local Veterans Affairs hospital, but it isn't clear whether the suspect received treatment while there.
Odom served as a flight expedition technician for the Marine Corps from 2006 to 2010, NBC News reported. He then entered the University of Idaho, where he graduated summa cum laude with a degree in biochemistry in 2014.
The high-profile shooting and arrest come amid concerns about the mental health of returning US military veterans. A May 2015 study by charity Combat Stress showed that an average of six veterans per day requested mental health treatment for post-traumatic stress disorder.
READ MORE: Iraq War veteran committed suicide after emergency hotline went to voicemail
The Department of Veterans Affairs has been under intense scrutiny of its ability to provide timely aid to vets, especially after it was revealed that Iraq War veteran Thomas Young of Illinois called the Veterans Crisis Line (VCL) seeking help, but his call went to voicemail. A day later, the 30-year-old, who had been diagnosed with post-traumatic stress disorder, committed suicide.