Idaho pastor shot day after leading prayer at Ted Cruz rally
Published time: 7 Mar, 2016 23:33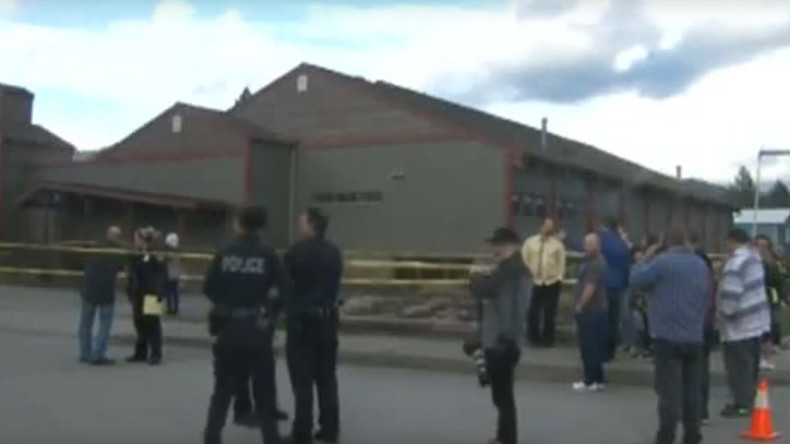 An Idaho pastor who spoke at a rally for presidential candidate Ted Cruz was shot multiple times outside of his church in Coeur d'Alene, including in his head and lung — and is amazingly expected to survive.
Altar Church pastor Tim Remington, 55, left the church around 2 p.m. on Sunday when he was confronted by the suspected shooter. Remington, who has often worked with prison inmates and those who suffer from drug and alcohol abuse, was shot in the head, lung, hip and shoulder, according to church outreach pastor John Padula.
The shooter, identified as 30-year-old Kyle Andrew Odom, according to the Associated Press, shot Remington up to six times and drove off in a silver Honda Accord.
A former Marine, Odom is still on the loose. Law enforcement has described him as six feet tall and 170 pounds, with blonde hair and blue eyes.
"For the Coeur d'Alene Police Department, this is all hands on deck," Police Chief Lee White told The Spokesman-Review. "We're getting everybody out here to investigate this crime."
Meanwhile, Danny Cleave, the youth pastor at Altar Church, said Remington "is doing awesome."
"He's recovering, he went through surgery, and doctors said he is extremely lucky. We know it's not luck; it was totally God," Cleave told KREM News. "Pastor [Remington] spends his life trying to reach people like this. So the fact that this happened to him, and he really shouldn't be alive, honestly, as many times as they shot at him and as close as they were – it's a miracle."
The day before Remington was shot, he gave the invocation at a rally for Senator Ted Cruz (R-Texas), who is running for president.
"We've been waiting for somebody who represented God for a long time," Remington said at the rally, according to CNN. "We are here to pray that God's will be done."
The Cruz campaign also issued a statement regarding the shooting.
"Our prayers are with Pastor Tim, his family, and the doctors who are supervising his care," campaign spokesperson Catherine Frazier said to NBC News. "We pray for his full recovery and are thankful for the efforts of law enforcement to ensure the attacker is swiftly brought to justice."