Do you have a warrant? NYPD conducted hundreds of improper searches over 6 years – report
Published time: 3 Mar, 2016 03:37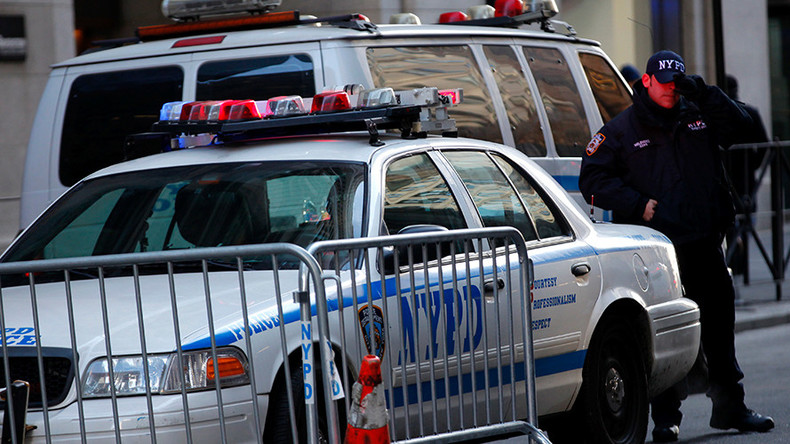 The New York Police Department conducted at least 180 improper home searches over a six-year period, according to an analysis by the Civilian Complaint Review Board, an independent agency that reviews police conduct.
On Monday, CCRB released an analysis that looked at 1,762 civilian complaints, dating from January 2010 to October 2015. Of those, the board found that 180 complaints involved "recurring practices and misapplication of the law" that led to the privacy and rights of New Yorkers being violated by NYPD officers.
Officers, the report says, would either use outdated warrants to gain entry to private residences or misunderstand the grounds that would justify entry without a warrant at all. In some cases, officers intimidated citizens, using threats of "arrest, eviction, damage, force, or [contacting child services]," according to the CCRB.
Officers also sometimes used "investigation cards" to enter homes, although those are distinct from warrants and do not confer similar authority.
"Intrusion into people's homes is among the most serious violations of basic constitutional protections and really a basic human right," CCRB board chair Richard Emery told DNAinfo.
Nearly half the victims of substantiated complaints were residents of Brooklyn and 55 percent were African American, according to the report. White residents made up only about four percent of substantiated complaints.
The majority of improper searches and entries occurred in early morning hours, between 5 a.m. and 8 a.m.
The NYPD told the CCRB that it was reviewing the report, and that it has already imposed discipline in 64 percent of the cases reviewed so far.
READ MORE: News station sues after NYPD tries to charge $36k for bodycam footage
The report criticized the NYPD's rulebook for failing to detail when it was appropriate for officers to take certain behaviors, and recommended more extensive training of officers to on how to conduct searches. It also recommended that officers wear body cameras while conducting home searches.
"We are going to decide if this is something that needs to be more clearly clarified, in terms of either interpreting the exigent circumstances that drive a lot of these or having officers properly explaining the reasons for their actions," Stephen P. Davis, chief spokesman of the NYPD, told The New York Times.
A NYPD police union chief shrugged off the report, saying that it exaggerated the level of misconduct by police officers since finding 180 substantiated complaints among the thousands of warrants served "is the head of a pin."
"One hundred and eighty cases over a five-year period is hardly an indicator of major wrongdoing," Edward Mullins of the Sergeants Benevolent Association told the New York Daily News.
The New York Police Department is by far the largest municipal police force in the United States, with nearly 50,000 officers in its employ.