Buying more guns: February nears record number of FBI background checks
Published time: 3 Mar, 2016 02:50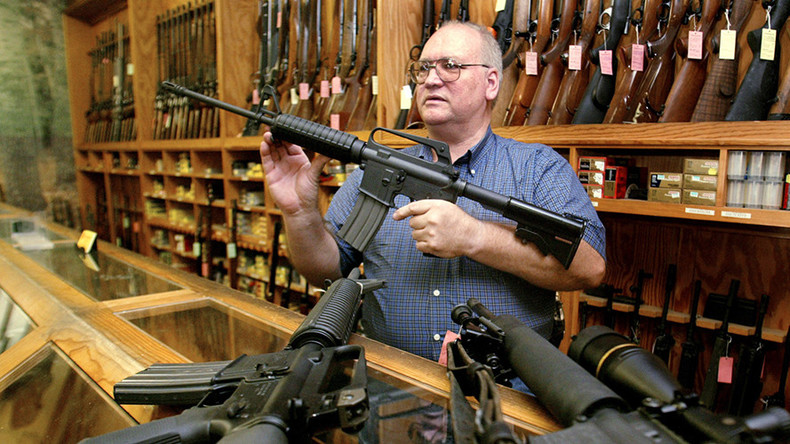 The year 2016 is already on the way to breaking last year's record set for most FBI background checks: 2.61 million were completed in February alone, making it the third-most busy month in the history of the National Instant Criminal Background Check System.
The FBI announced the record-setting numbers on Wednesday, which average out at nearly 90,000 times a day last month that Americans took the first step in buying a gun from federally licensed dealers going through a background check.
That represents a 41 percent upsurge from last year's February figures.
One reason to believe this isn't a flash in the pan, is that during 2015, the biggest year ever for background checks with a total of 23,141,970, each of the eight months spanning May to December broke their respective monthly records. That means the May 2015 beat May 2014 numbers, June 2015 beat June 2014 numbers, and so on.
While December 2015 holds the record for the most background checks of any month with 3.3 million, February 2016 fell short of second-place December 2012 with 2.8 million checks, which mostly took place after the December 14 Sandy Hook Elementary School shooting that left 26 dead.
An increase in FBI background checks for gun purchases typically follows mass shootings, more calls for gun control, or both. Last month saw two high-profile shootings in the news, the most recent being at and near the Excel Industries turf care products factory in Hesston, Kansas and the other taking place in multiple locations in Kalamazoo, Michigan.
The single-day record was set on the most recent Black Friday shopping day, November 27, 2015, which ended with 185,345 background check requests.