51st State? St. Louis lawmaker proposes secession from Missouri
Published time: 3 Mar, 2016 01:27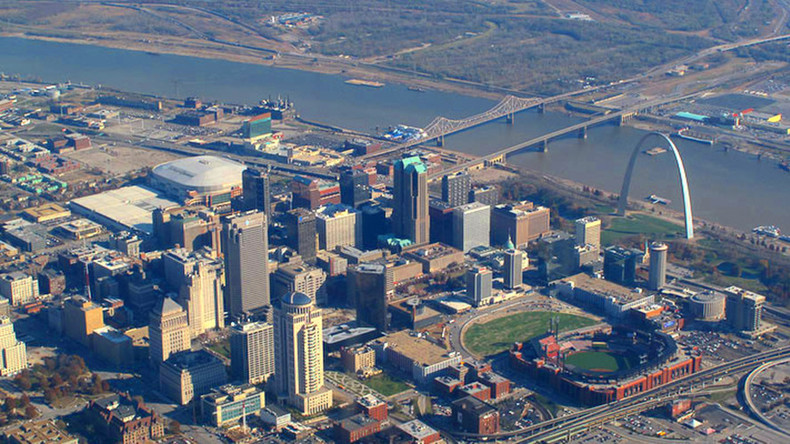 The specter of secession is stalking St. Louis. One local lawmaker has proposed a pair of bills that would see the city separated from Missouri. If successful, it would be the first partition of a US state since the 1861 creation of West Virginia.
The bills are the brainchild of Representative Mike Colona, a Democrat in the state House, who wanted to draw attention to the frustration of urban legislators with their rural colleagues when it comes to the expansion of Medicaid, treatment of LGBT citizens, and gun laws, according to the Riverfront Times.
Of what, or of whom? "While he doesn't expect the bill to pass, Colona says he hopes that it will raise awareness." https://t.co/zQtrvoAxjF

— Matt Frederick (@mattfredstl) March 2, 2016
To that end, he has put forward House Resolution 2656, calling for a ballot initiative for an amendment allowing the secession of the city of St. Louis from the state of Missouri, to be decided on in November 2016. The companion bill, House Concurrent Resolution 107, urges the US Congress to consent to the partition, and the President to sign that consent into law.
"It's not a Republican and Democrat issue. It's social conservatives against more urban thought," Colona said. "I just don't think we're doing folks in the metro areas the courtesy they deserve. We've been stuck in a rut for too long."
Colona represents District 080 in the Missouri House of Representatives. It is a southwestern section of St. Louis, encompassing the neighborhoods of Tower Grove South, Shaw, The Hill and part of Northampton. The separatist initiative is unlikely to pass, but Colona has said he regards it as a way of raising awareness about his colleagues' frustrations.
If it does pass, however, it would be the first time a US state has been split since 1863, when West Virginia was admitted to the union as a new state, having seceded from Virginia and the separatist Confederacy. That was the last successful secession in the US as well.
Though secession has been seen as a Southern sentiment ever since the Civil War, two notable Northwestern states have been created through separation from others: Maine seceded from Massachusetts in 1820, while Vermont separated from New Hampshire in 1777 and existed as an independent country until it was admitted to the US as the fourteenth state in 1791.