Wrongful conviction based on exaggerated FBI testimony leads to $13m payment
Published time: 29 Feb, 2016 18:15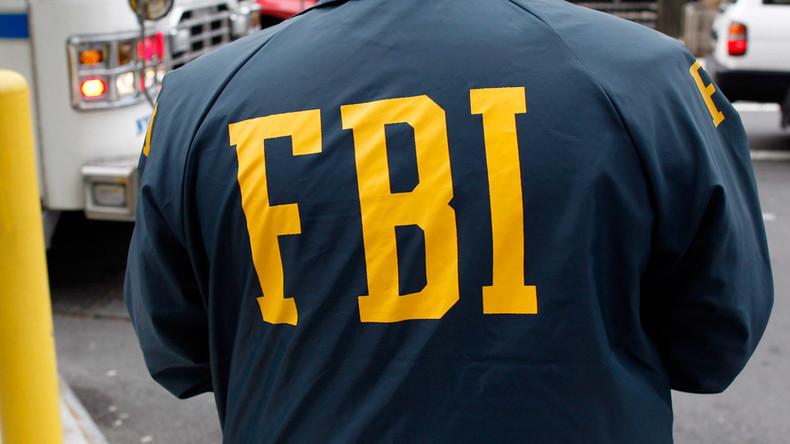 A judge has ordered the District of Columbia to pay $13.2 million to a man who served 28 years in prison based on flawed, overstated FBI testimony regarding forensic hair evidence.
Santae A. Tribble, 55, was put on trial for the 1978 killing of a taxi driver in Southeast Washington, DC. In the trial leading up to Tribble's January 1980 conviction, an FBI forensics examiner testified that Tribble's hair matched those found in a stocking at the crime scene, saying that it would be a "1 in 10 million" chance that the hairs belonged to someone else.
Tribble was exonerated in 2012, after court-ordered DNA testing confirmed his hair did not match any of the 13 hairs found at the scene of the crime. The hairs had come from three other people and a dog.
Tribble's "journey of injustice subjected [him] to all the horror, degradation, and threats to personal security and privacy inherent in prison life, each heightened by his youth, actual innocence, and life sentence," wrote DC Superior Court Judge John M. Mott in his opinion, released on Friday, according to the Washington Post.
Mott noted that Tribble was incarcerated at the age of 17, while linking several diseases and conditions, including HIV and hepatitis, to this 28 years behind bars. The judge has ordered the District of Columbia to pay more than $13 million to Tribble. That total includes compensation amounts of $400,000 for each year he was jailed, $956,000 in lost wages, $412,000 in medical expenses, and $100,000 for each year since his release leading up to 2019, when Tribble is expected to die from his ailments, medical experts have said.
"Mr. Tribble's ordeal did not merely deprive him of his liberty in a constitutional sense — it ruined his life, leaving him broken in body and spirit and, quite literally, dying," Mott wrote.
Tribble's case resulted in a federal review that found FBI testimony — connected to hundreds of convictions — that was based on hair forensic evidence was often overstated in all cases against criminal defendants for two decades prior to 2000.
Most of the defendants in cases that involved possibly botched testimony over microscopic hair matches were never told that their case was part of the review, which includes 2,600 convictions and 45 death-row cases from the 1980s and 1990s. In these cases, the FBI's hair and fiber unit claimed it found a match to crime-scene samples prior to the time DNA testing of hair was introduced. FBI examiners "exceeded the limits of science" when linking hair to crime scene evidence, a department spokesman said last year.
The FBI reviewed around 160 cases before halting the investigation in mid-2013, officials said. The probe resumed once the US Department of Justice inspector general criticized the FBI for the delay in this investigation and another involving the same forensic unit.
The DOJ said last week that it is investigating other FBI lab units in case of other patterns of "testimonial overstatement," the Post reported.
Tribble, meanwhile, "continues to suffer after enduring so much and remains angry, but today is an important day for him and his family," Nick Brustin, whose law firm represented him, said following the verdict.
Tribble is the third wrongfully-convicted criminal defendant that has received a multi-million dollar award from the District of Columbia under the DC Unjust Imprisonment Act. His exoneration was not challenged by federal prosecutors.
A spokesman for the DC Attorney General's office would not comment or indicate if the city would appeal the award.
Though the FBI has said since the 1970s that hair evidence cannot be used as positive identification, agents still often testified to the near-certainty of matches, according to the Post. Ultimately, there is no accepted research regarding how often hair from different people can appear the same. Today, the FBI uses visual hair comparison protocols to rule out a potential suspect as a source of hair found at a crime scene before using more accurate DNA testing.