Hairstyle History: 100 years of African American male beauty in 1 minute (VIDEO)
Published time: 26 Feb, 2016 13:31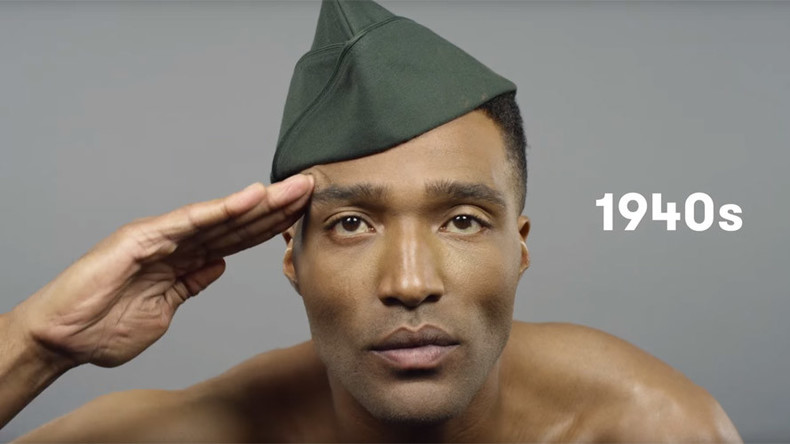 A new fast-paced video from the "100 years of Beauty" series tracks the evolution of African American men's hairstyles from the early 1900s to the present day - in just one minute.
Musician Lester Shaw is assisted by numerous hairstylists to undergo 11 style changes in the video, each reflecting a different decade.
The video demonstrates not only the development of style, but also cultural changes over a century. It starts with the obligatory Bowler hat of the 1910s up to the present time when the flat top haircut is in fashion - itself something of a throwback to the flat top of the 1990s.
Detailed research was carried out before making the video, and the showcased looks are modelled on particularly iconic and influential people from each era, including Malcolm X, Little Richard, and Will Smith's character from The Fresh Prince of Bel Air.
Visual anthropologist and series editor for 100 years of Beauty, Chris Chan says "hair and politics are always intertwined" and this was something they wanted to show clearly in the clip.
Chan says the videos show that the past continues to inform the present: "There are things in history we can't exactly express with words but can show with images."
READ MORE:100 yrs of Russian beauty in 1 min: New video shows century of women's looks