Kalamazoo rampage marks 27th mass shooting in 2016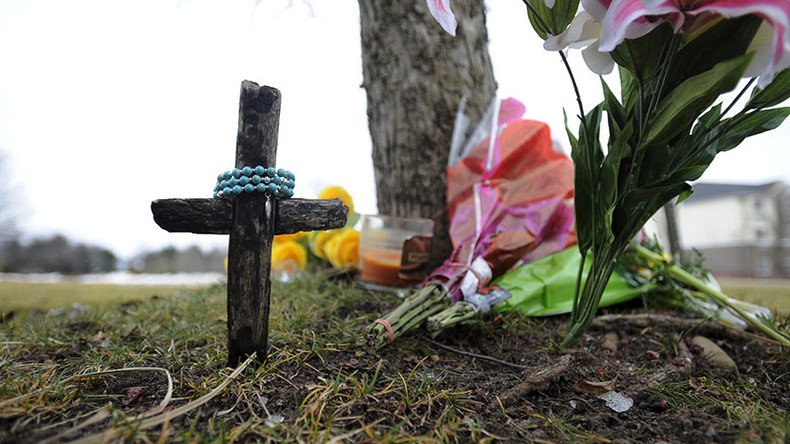 The tragedy in Kalamazoo may have been the worst mass shooting of the year, but it's far from an isolated incident. The massacre was the 27th of a total of 31 that have taken place in the US since the start of 2016, claiming 48 lives in total.
Mass shootings are defined by the Gun Violence Archive (GVA) as incidents of gun violence in which at least four people are injured or killed, not including the gunman himself.
At 5:42 pm local time on Saturday, Jason Dalton began a random shooting spree in Kalamazoo, Michigan. The 45-year-old Uber driver killed six people and injured two others over the course of nearly seven hours before he was finally arrested.
His mass shooting, which claimed more lives than any other this year, marked the 27th of 2016, but three more incidents that have occurred since have put the total count since New Year's Day at 31.
As of midday February 23, data from the GVA puts the total number of deaths resulting from mass shootings this year at 48, and injuries at 113.
In 2015, however, 59 deaths and 118 injuries resulted from 37 different mass shootings that took place over the same period.
As bad as the carnage in Kalamazoo was, it accounts for only a fraction of the gun deaths from that weekend. Between Friday afternoon and Sunday night, a total of 12 people were killed and 26 injured in mass shootings across the US, according to GVA data.
On Friday, a gunman opened fire on a parked car in Vallejo, California, killing one man and injuring three, including a 9-year-old boy.
Early on Saturday morning, 28-year-old Manuel Ortiz was killed and three other people were wounded when gunfire erupted in a Tampa, Florida hookah bar. Ortiz himself had previously been arrested for possessing a firearm as a felon.
On Saturday afternoon, four men were shot and killed when a fight broke out around a burn barrel in Bessemer Alabama.
READ MORE: Kalamazoo shooting suspect picked up Uber customers during rampage - police
Around 9 pm on Saturday evening, four people were wounded by gunfire during a grocery store robbery in Parramore, Florida.
Early on Sunday morning, a gunman opened fire on a car in Hazelwood, Missouri, resulting in the death of one woman and the injuries of three other people.
Looking at all of gun violence in the US, and not just mass shootings, the numbers are much worse. GVA data shows that 80 people were killed and 150 wounded by gunfire over the same weekend period – which comes to more than one death every hour.
The new figures bring the total number of gun deaths for the year to 1,806 and injuries to 3,534, according to GVA's count.
You can share this story on social media: