Arrest photo emerges of Bernie Sanders at 1963 Chicago civil rights protest (VIDEO)
Published time: 20 Feb, 2016 16:34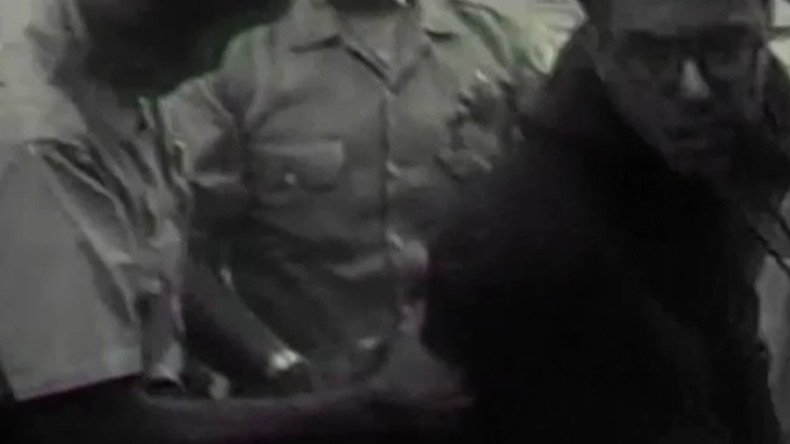 A photo of Democratic presidential candidate Bernie Sanders has emerged from the Chicago Tribune archives showing the then 21-year-old student being arrested at a civil rights protest.
The image could help boost Sanders' presidential run by addressing recent questions over his participation in civil rights campaigns and his commitment to issues important to black Americans.
"Bernie identified it himself," Tad Devine, senior adviser to Sanders' campaign, told the Chicago Tribune of the newly discovered image.
Sanders was arrested on August 12, 1963, during a school segregation protest in Chicago's Englewood neighborhood and charged with resisting arrest. He was found guilty and fined $25.
Footage of the 1963 arrest, entitled Is this Bernie Sanders being arrested? was uploaded earlier this week by Kartemquin Films.
The arrest photo could help boost Sanders at a pivotal point on the campaign trail, as the Democratic candidates fight it out in the Nevada caucus on Saturday.
Sanders' activist past has been under scrutiny after questions arose about another photo that appeared to show Sanders addressing students at a 1962 campus sit-in. Several alumni claimed the man was another student, now deceased.
However, the photographer who took the photo, Danny Lyon, confirmed the man in question was Sanders.
READ MORE:Bernie takes lead over Hillary in new national poll