Apple execs say San Bernardino iPhone password changed while in government custody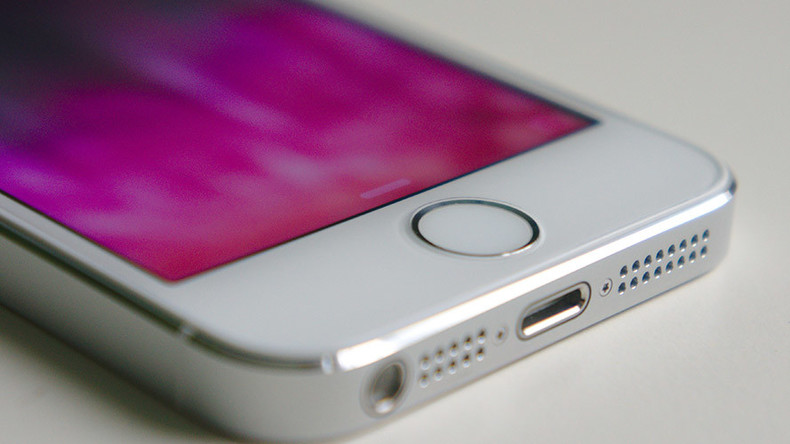 The iPhone of the San Bernarndino shooter that US officials are pressuring Apple to unlock had its password changed within 24 hours of the government custody, company bosses claim insisting this prevents them from getting backup information.
Exactly who or how the Apple ID password was changed is unconfirmed, but in court filings, the US Department of Justice alleged that the San Bernardino Health Department, "in an attempt to gain access to some information in the hours after the attack, was able to reset the password remotely, but that had the effect of eliminating the possibility of an auto-backup."
However, Apple executives only learned about the change after proposing four solutions for recovering the encrypted data, all without having to compromise security for millions of customers with a so-called "backdoor" that authorities are pressuring the company to make.
One idea involved connecting the iPhone to a known Wi-Fi network in order to prompt an iCloud backup, but Apple engineers failed in their attempts to do so, and that's when they realized the password change.
Also on Friday, Apple recommended Congress resolve the escalating legal fight over a federal judge's order compelling the company to assist the FBI in breaking through the encryption of the iPhone used by one of the San Bernardino terrorist mass shooters. Apple insists that would require creating a whole new operating system that would also serve as a key to unlock all encrypted protection on iPhones sold worldwide.
Earlier this week, Apple CEO Tim Cook severely criticized the court order, writing in an open letter that the demand "has implications far beyond the legal case at hand."
The iPhone, property of San Bernardino County, was used as a work phone by health department employee Syed Farook, who along with his wife, Tashfeen Malik, carried out a mass shooting on December 2, 2015, killing 14 and wounding 22 in San Bernardino, California. The couple was killed in a shootout with police.