Fed up with waiting: Atlanta airport gives ultimatum to TSA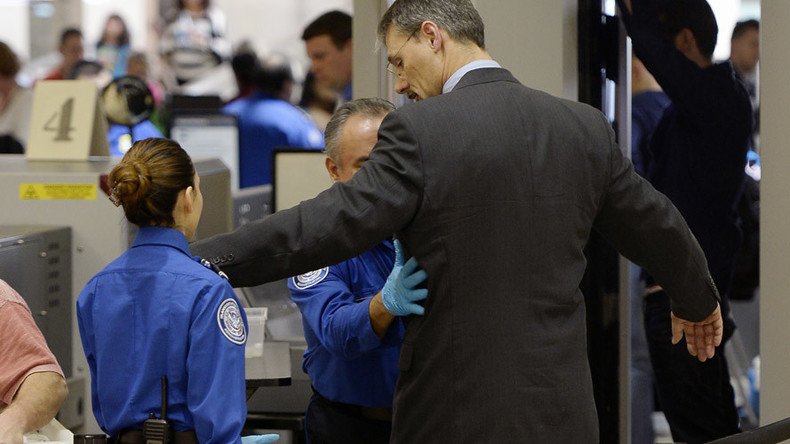 The general manager of the Atlanta International Airport is threatening to privatize security and baggage screening duties, since the shortage of TSA staff is causing severe delays at the world's busiest airport.
Last year, the Hartsfield-Jackson Atlanta International Airport in the US state of Georgia handled 22.7 million passengers, more than Beijing, Dubai or Tokyo. However, due to the lack of Transportation Security Administration (TSA) staff, many of those passengers experienced very long wait times.
Should the TSA refuse to increase the number of staff at the airport, Hartsfield-Jackson's management will have to privatize the screening staff, General Manager Miguel Southwell has said.
In a letter to TSA administrator Peter Neffenger, Southwell said despite efforts to decrease traveler wait times at security checkpoints, "things appear to be only getting worse."
"It is for this reason that we are giving serious consideration to your agency's Screening Partnership Program" (SPP), which allows US airports to apply for "qualified private contractors," he wrote in a letter sent February 12, and obtained by WSBTV on Thursday.
Hartsfield-Jackson staff have conducted "exhaustive research with current SPP airports," the manager said.

"Barring the implementation of some transformational technology or a dramatic shift in staffing allowances in the next 60 days, Hartsfield-Jackson will take steps to launch SPP," Southwell said.
READ MORE: Sticky fingers: TSA dogged by thefts, groping and fondling by screeners

Southwell added that the airport "struggled with TSA staffing shortfalls in 2015, and the airport is dreading the outcome of summer 2016." While he appreciated a seven-percent uptick in TSA staffing amid record traveler numbers this year, it "was late and inadequate."
Checkpoint wait times routinely exceeded 35 minutes from May until October 2015, while Hartsfield-Jackson's hub airline, Delta Air Lines, has received customer service surveys that have reflected a frustration with long wait times.
Senator Johnny Isakson, a Georgia Republican, told WSBTV that wait times at Hartsfield-Jackson are frustrating, and that he would "absolutely" be supportive of a privatization plan at the airport.
"It is and when you're on a tight schedule and you think you're going to take 20 minutes to go through or 10 minutes to go through and it's 40, it can mess up everything," he said, adding that slow checkpoints at Atlanta affect the entire nation, given the amount of traffic that passes through the airport.
TSA staff at Hartsfield-Jackson were subjected to heightened scrutiny late last year when a traveler passed through security with a loaded handgun. The man said he accidentally carried the gun in his luggage and only realized he had it once he landed in Chicago. He said he self-reported the incident to let other "know TSA needs to tighten up."
You can share this story on social media: