'Who do they think they are?': Presidential candidates weigh in on Apple v FBI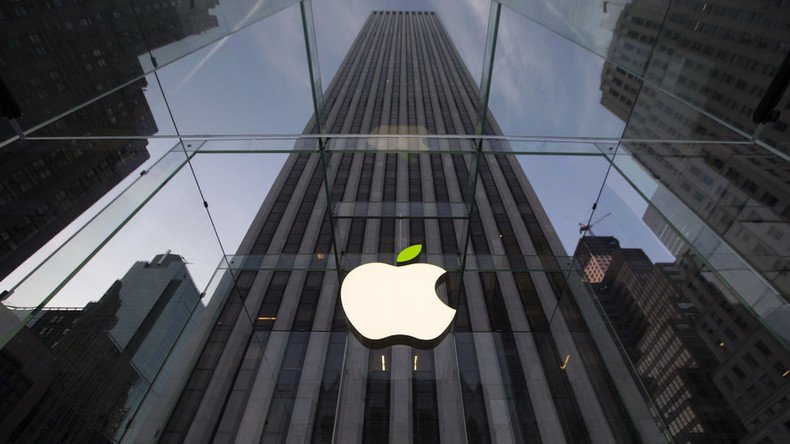 US presidential candidates have come down on the side of the FBI in their iPhone data access dispute with Apple.
This "backdoor" episode is seen by many as the latest attempt by the US government to facilitate the surveillance of American - and foreign - citizens.
The FBI is currently unable to access information on an iPhone5c used by San Bernardino shooter Syed Rizwan Farook but have been granted a court order demanding Apple assist them in breaking into the phone. Apple CEO Tim Cook responded to the order by saying such a move would "threaten the security of our customers".
READ MORE: Bad Apple? Tim Cook divides tech users over refusal to make iPhone 'master-key' for FBI
Cook's refusal to co-operate has generated intense discussion online about security and terrorism.
Here's how the US Presidential election candidates have been tackling the issue:
RUBIO
Marco Rubio called the debate "a tough issue". While he thinks Apple should "voluntarily comply" he acknowledged the encryption "backdoor" could lead to further security issues.
"If we passed a law that required Apple and these companies to create a backdoor," Rubio said on CNN, "one, criminals could figure that out and use it against you. And number two, there's already encrypted software that already exists, not only now but in the future created in other countries. We would not be able to stop that, so there would still be encryption capabilities — they just wouldn't be American encryption capabilities."
READ MORE: 'Troubling precedent': Google CEO rallies for Apple over FBI encryption case
TRUMP
Nobody expects the leading Republican presidential candidate to sit on the fence on any issue, and this debate is no different.
"Who do they think they are? They have to open it up," said 'The Donald' during an appearance on 'Fox and Friends'. "I think security, over all, we have to open it up and we have to use our heads. We have to use common sense."
KASICH
John Kasich said Apple should comply with the FBI order in an interview with AP.
"I don't think it's an example of government overreach to say that, you know, we had terrorists here on our soil and we've got to understand more detail about who they may have been communicating with," the Ohio governor said.
CRUZ
During a televised Republican town hall meeting Wednesday night, Republican candidate Ted Cruz said while "Apple has a serious argument", he ultimately sides with the FBI on this one.
CARSON
Ben Carson suggested Apple learn to trust the government - though it might take a while.
"So it's going to be a matter of people learning to trust each, which means Apple needs to sit down with trustworthy members of the government. And that may have to wait until the next election. They need to sit down with people they can trust and hammer out a relationship," he told the CNN town hall event.
SANDERS, CLINTON
Democratic Party candidates Bernie Sanders and Hillary Clinton have so far stayed out of the fray by not publicly commenting on the issue, however the New York Times said Hillary Clinton is in support of the FBI's position.
You can share this story on social media: