Bad Apple? Tim Cook divides tech users over refusal to make iPhone 'master-key' for FBI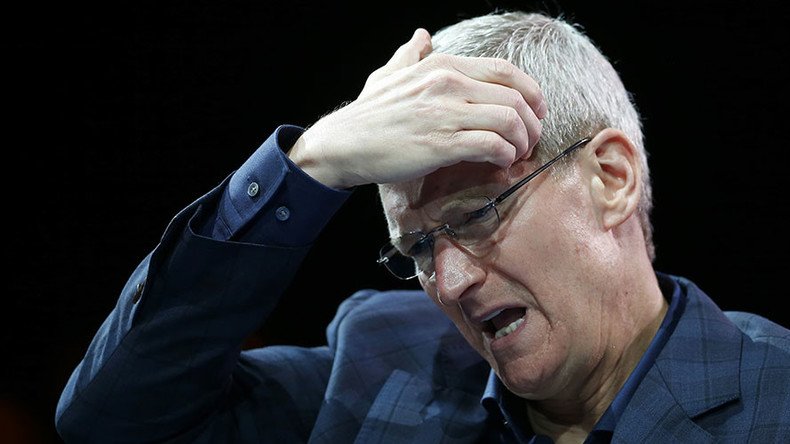 Apple is trending on Twitter after CEO Tim Cook pledging to oppose a US court order to help create a "backdoor" to the iPhone. The move would have allowed FBI investigators to unlock an encrypted phone used by one of the San Bernardino shooters.
Cook published an open letter on Apple's website Wednesday stating the company's position on the order: "The United States government has demanded that Apple take an unprecedented step which threatens the security of our customers. We oppose this order, which has implications far beyond the legal case at hand."
READ MORE: 'Too dangerous': Apple blasts court order over San Bernardino shooter's iPhone
Members of the Twitterati have been coming online in droves to praise the CEO for his decision:
However, some social media users are questioning the wisdom of Cook's actions in refusing to comply with the court order and suggesting a boycott of Apple products until he rescinds his decision:
Eyes have also turned towards other tech giants, such as Google, to see if they will follow Apple's example in defending their users' privacy against court orders for access.
National Security Agency whistleblower Edward Snowden, for one, isn't too optimistic about that happening:
Republican presidential candidate, Donald Trump, has also weighed in on the debate, calling for Apple to comply with the Justice Department.
"Who do they think they are? No, we have to open it up," he said in a call in to the Fox & Friends show after Cook released the statement.
You can share this story on social media: