Police respond to 911 only to find… a family watching 'The Walking Dead'
Published time: 17 Feb, 2016 02:57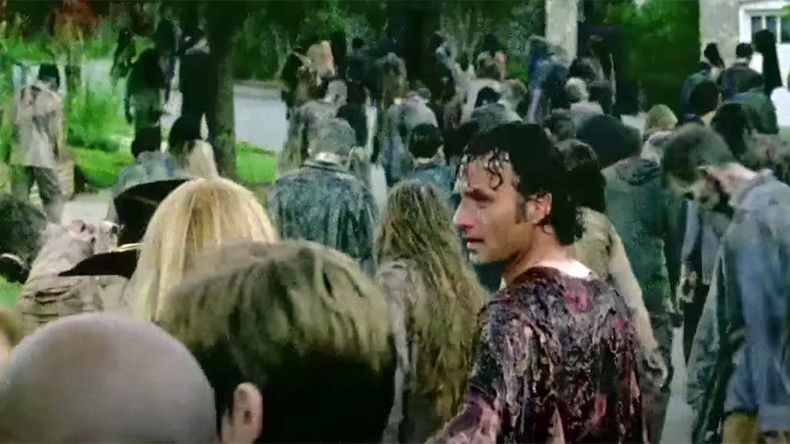 Many fans were up in arms over The Walking Dead's midseason premiere – and that was literally the case for one Montana family. A 911 call prompted police to investigate reports of a possibly armed conflict, only to find a family catching up on the AMC drama.
At about 7:30pm on Sunday, a concerned neighbor heard "screaming from a house about someone having a gun," and called the police, the Great Falls Tribune reports. When a second caller was able to locate the house, police responded in full force.
Great Falls Police Department Sergeant Brian McGraw said that his department was responding to a disturbance that possibly involved guns by surrounding the residence. "We had a whole bunch of guys on that one," he noted.
As officers covered the perimeter of the house, they noted "loud talking," and "flashing lights."
But before the showdown could take place, officer notes reveal that the police observed two adults and several children watching "a show about firearms" with the window open. McGraw later found out that the show was "The Walking Dead."
No charges were filled and no statements from the family were taken, so there's no way to know how they felt about the police response or what happened to Jessie.