'Delete your account': Jeb Bush gun tweet backfires as Snowden, others take aim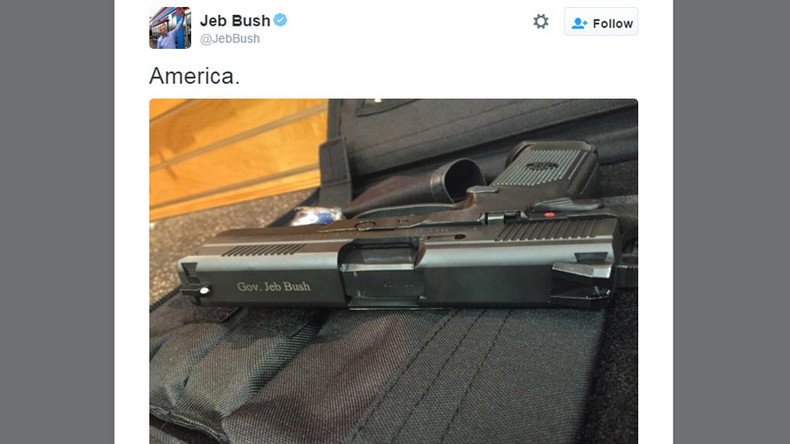 Jeb Bush took to Twitter to gain some support from patriotic gun lovers. The GOP presidential hopeful tweeted out a picture of his gun with the caption, "America." Like many of his recent decisions, it didn't work out the way he hoped.
The tweet itself showcased a handgun with the words "Gov. Jeb Bush" engraved on it.
Reaction online was swift. National Security Agency whistleblower Edward Snowden had already taken one shot at Jeb Bush this week by comparing Kanye West's desperate tweets to Jeb Bush's now infamous "please clap" direction to a less than enthusiastic audience. This time, Snowden was quick to respond with a little bit of advice for Bush.
Meanwhile, Jeb's gun tweet has Twitter users clamoring to make the best joke at his expense.
In what can only be described as a rough week for the former Florida governor, it started with the Bush team letting an unused domain name called JebBush.com expire. Once it expired, it was quickly scooped up by an anonymous prankster who made the URL redirect to – where else? – Donald Trump's website.
You can share this story on social media: