Republicans love Reagan – but not when it comes to filling Supreme Court seats
Published time: 16 Feb, 2016 00:09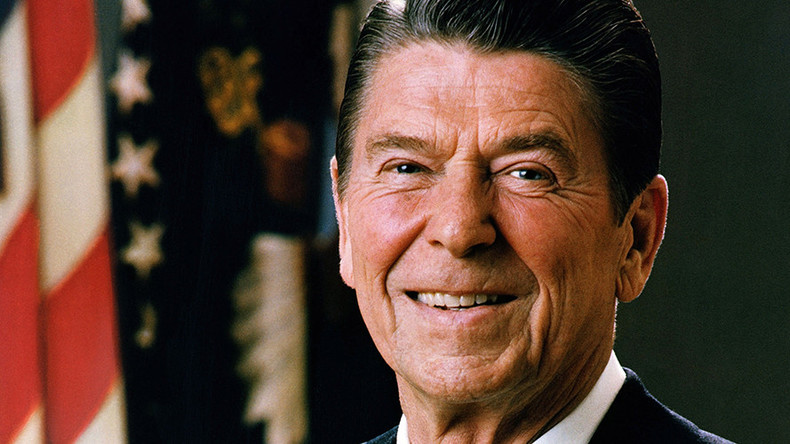 Many Republicans wish to honor Ronald Reagan's legacy. Yet, when it comes to President Barack Obama's desire to fill the vacant Supreme Court seat, the GOP is seemingly putting off Reagan's commitment to fulfilling the Constitution.
Not a Republican debate goes by without at least one reference to the 39th commander in chief. In fact, the second RNC Debate in 2015 took place in the Ronald Reagan Presidential Library. But now with Saturday's death of Supreme Court Justice Antonin Scalia, Republicans in the Senate and those running for president seem to forget how Justice Anthony Kennedy came to sit on the Supreme Court bench.
READ MORE: GOP threatens to block Obama's SCOTUS nominee after Scalia death
Late 1987 was when a Supreme Court seat became available during Reagan's last term as president. Reagan nominated Kennedy in November 1987, about 13 months before the end of his term, and Kennedy was confirmed – by a Democratic Senate – in February 1988, an election year. In Obama's case, he still has 11 months left in the Oval Office and has promised to put forward a nominee.
Explaining the importance of filling the Supreme Court at the time, Reagan called it "a bipartisan effort to fulfill our Constitutional obligation of restoring the United States Supreme Court to full strength."
However, these words did not stop Senate Majority Leader Mitch McConnell (R-Kentucky) from releasing a statement shortly after Scalia's death essentially promising to block anyone Obama nominates.
"The American people should have a voice in the selection of their next Supreme Court Justice," he said. "Therefore, this vacancy should not be filled until we have a new president."
With a year until a new president takes office, some are wondering what an empty seat on the Supreme Court could mean for important cases. With the high court evenly divided between Republicans and Democrats, the Washington Post reported that the Senate blocking the nomination may work in Obama's favor.
With controversial cases on the docket such as abortion, it is likely that the eight remaining Justices will vote along party lines – potentially leaving cases with votes tied 4-4. Should that happen, only Congress and the White House will have the power to resolve deadlock, as lower court rulings would be left in place and no precedent would be set.
But, perhaps the Republicans in the Senate will remember Reagan's words that encouraged "prompt hearings conducted in the spirit of bipartisanship."