Eight is enough: 'Cannibal' octopus denied Valentine's Day orgy
Published time: 15 Feb, 2016 13:47
Edited time: 15 Feb, 2016 13:48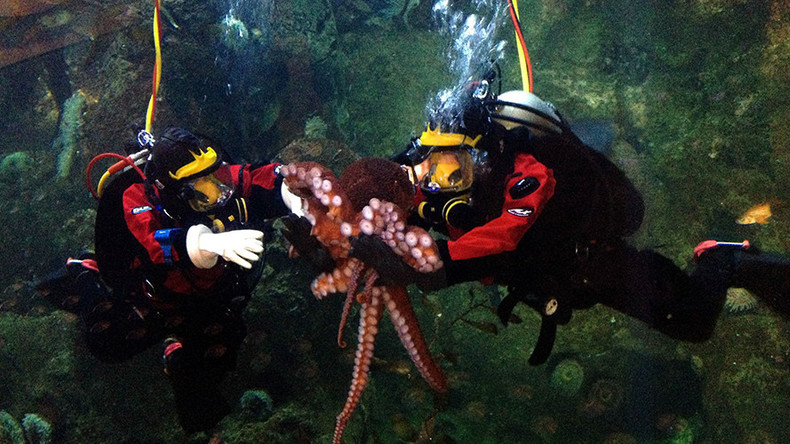 With eight arms to hold you and three hearts to love you, an octopus sounds like a great Valentine's Day date, except for that whole cannibalism thing.
Staff members at the Seattle Aquarium kept male octopus Kong separate from his females out of fear he might eat them.
Usually the octopuses are allowed to mingle on Valentine's Day, often engaging in a mass orgy which paying human spectators can watch through the glass, if they're into that.
Unfortunately Kong is now too big, weighing 70lb, roughly twice the size of his female 'partners'.
Staff at the aquarium failed to find a female partner large enough for Kong, but that might actually give him a few more years to live.
Octopuses generally die just months after mating. Their average lifespan is three to four years.
Kong will be released back into the wild ocean Monday when divers take him out to Puget Sound at 12 p.m. local time.
Let's hope there are plenty of big cephalopods in the sea - or at least a tasty, whiskey-soaked Bela Lugosi he can eat.