From kink to clink: Sexy handcuffs mishap ends badly for 'naughty boy'
Published time: 14 Feb, 2016 13:00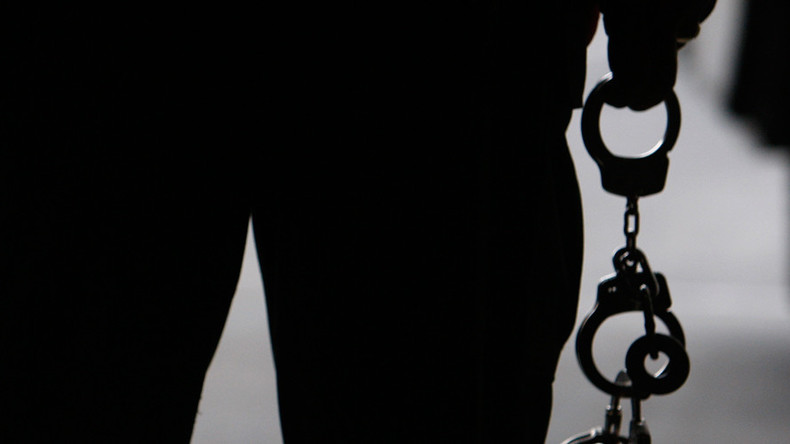 Dustin Taylor, 21, and his wife were just trying to do "some kinky things" during a pre-Valentine's night in the bedroom, complete with a pair of handcuffs.
However, when they lost the key and called police for help, the evening turned into a nightmare for Taylor, after cops found an arrest warrant for him, alleging he is a "mischievous" criminal.
What started as a night of kink ended in the clink - and Taylor was wearing a real pair of handcuffs.
He was released the next day from the Sebastian County Detention Center on a $1,500 bond.
Under Arkansas law, criminal mischief in the first degree, the charge on Taylor's warrant, involves someone purposely destroying or causing damage to someone else's property or one's own property for the purpose of collecting insurance. No other details of his alleged crime has been revealed.
Sergeant Daniel Grubbs from Fort Smith police was somewhat sympathetic to Taylor saying, "I sort of wish the guy had invested in an extra handcuff key."

Or just a paper clip.
Taylor isn't alone in having an accident in the bedroom.
Firefighters in London warned of a rise in the number of handcuff "accidents" after the release of the film Fifty Shades of Grey.
They've seen a spike in handcuffs incidents recently as well as some new objects in the bedroom like toasters and vacuum cleaners.
After the toaster incident in which a man's manhood got stuck in there (ouch), the firefighters issued a warning to people to start using "common sense".