Prodigal Hellfire missile returns to US from Cuba
Published time: 14 Feb, 2016 07:37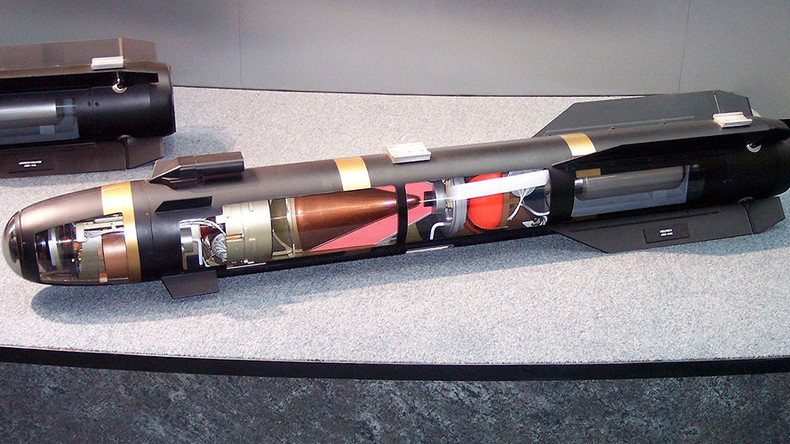 An inert Hellfire missile mistakenly shipped to Cuba after a training exercise in Europe has been located and returned to the US, Washington said Saturday. The loss of the missile exposed US technology to a potential leak.
The missile was delivered by plane in Orlando, Florida, early on Saturday and transported to a warehouse, where Hellfire producer Lockheed Martin keeps a large stockpile of the missiles, the State Department said.
"We can say without speaking to specifics that the inert training missile has been returned with the cooperation of the Cuban government," State Department spokesman said Mark Toner in a written statement, adding: "The reestablishment of diplomatic relations and the reopening of our embassy in Havana allow us to engage with the Cuban government on issues of mutual interest."
The US official would not disclose further details citing federal law barring him from discussing defense trade issues. The Cuban government released a statement, declaring that it had the intention to return the missile right after it had been seized by the customs.
"Cuba acted with seriousness and transparency, and cooperated to find a satisfactory solution to this event," it said Saturday.
The Hellfire is an air-to-ground anti-tank missile, one of the primary weapons deployed by US drones. The one accidentally shipped to Cuba did not contain any explosives and had some crucial components missing, but was still a treasure trove of sensitive technology.
The missile went missing after a NATO military exercise held in Spain in 2014, when it was repacked and went on a trip across Europe, eventually flying by an Air France jet to Cuba. An investigation is under way to establish how exactly the blunder happened.
The story of the missing missile was first reported by the Wall Street Journal last month.