Cuban 'Hellfire' missile crisis: US wants rocket back after it was sent to Havana by mistake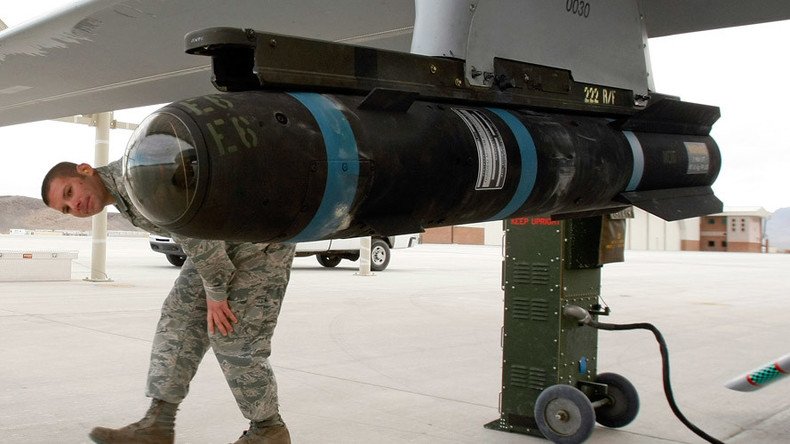 Washington is having to work to retrieve a dummy US Hellfire missile used for NATO training in Spain after it was reportedly sent to Cuba by mistake. America fears that Cubans may steal the advanced technology.
The mishap occurred in 2014, as the missile was mistakenly shipped from Europe to Cuba, the Wall Street Journal reported.
Although the device can't do any damage, as it doesn't contain any explosives, there are fears the Cuban government could share the technology with foreign powers, such as North Korea or China. A US official with knowledge of the situation, who wanted to remain anonymous, confirmed the mishap to AP.
The 'dummy' rocket had been used in a NATO training exercise in Spain. It can be deployed on both drones and helicopters. The mistake seems to have been made by Lockheed Martin, the company that built the missile. After being used in drills, it was sent to Germany and France. When it arrived at Paris's Charles de Gaulle airport, it was put on a flight to Havana, instead of being sent back to Florida.
Now the US wants its piece of military hardware back, but Cuba is currently playing hardball and shows no inclination of returning the missile.
Despite restoring diplomatic relations in July 2015, after over half a century of hostilities, relations between the Cold War foes still remain rocky.
In December, Cuban leader Raul Castro made a televised speech in which he said Washington needed to do more to nominalize relations between the two countries. The 84-year-old leader said it is "imperative the government of the United States remove all policies of the past" if anything is to change in a meaningful way.
In October, the UN General Assembly voted 191-2 to condemn the US blockade of Cuba, with only the US and Israel opposed. Washington voted against the resolution, despite the renewal of diplomatic ties with Cuba and the push by President Barack Obama to lift the embargo first introduced in 1960.
The draft resolution urged all member states to "refrain from promulgating and applying laws and measures" that are furthering the blockade, and those that have such laws to "repeal or invalidate them as soon as possible." It specifically cites the 1996 Helms-Burton Act as one such law, which affects the sovereignty of other states and legitimate interests of their citizens, as well as the freedom of trade and navigation. Helms-Burton penalizes foreign companies for doing business with Cuba.
You can share this story on social media: