The Rocket Man vs The Donald: Trump breaks Elton John's crowd record in Louisiana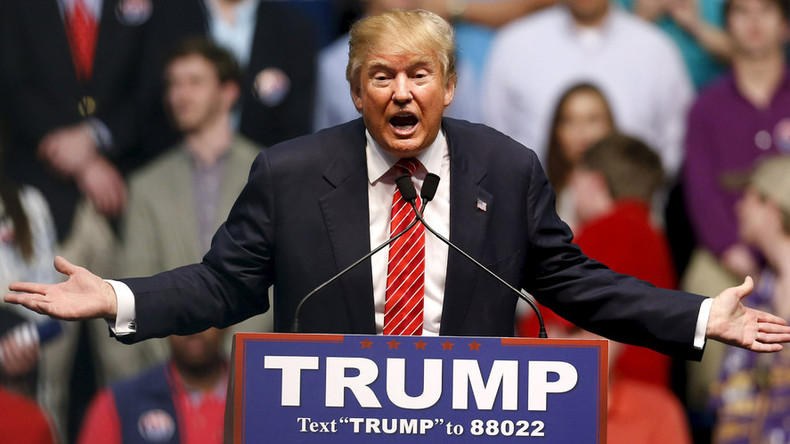 Donald Trump's rally in Baton Rouge, Louisiana drew over 10,000 people on Thursday, reportedly breaking an attendance record at the Baton Rouge River Center set by musician Elton John.
According to Trump's Twitter, the line to enter was close to a mile long.
Trump is very popular in Louisiana, if the attendance at Thursday's rally is any indication. According to WMBF News, the State Fire Marshal had to turn attendees away after the arena hit its maximum occupancy of 10,000 people. Prior to Trump's rally, the previous record for attendance belonged to Elton John, who attracted 9,800 attendees. The event was free, but required tickets that could be obtained online.
The rally saw Trump at his most Trump-ish. WABC-TV reports that The Donald spotted a toddler dressed in red, white, and blue (specifically, a bedazzled blue pacifier), and between that and the child's stylized blond Mohawk, the presidential hopeful just couldn't resist signing the young boy's hand. However, Trump refused to use foul language during his speech, saying the reporters in the audience would "crush him" for using even a few mild curse words.
Although the event had started an hour late, Trump's supporters couldn't hold back their enthusiasm and interrupted his speech numerous times with various chants, cheers, and outcries. The Republican nomination front runner stuck to his usual topics, such as repealing Obamacare, doing away with the Common Core education standards, building up the American military, and dealing with Islamic State by "bomb[ing] the hell out of the oil."
He also gave his support to the use of imminent domain, explaining that government seizure of property would be necessary to build the Keystone Pipeline – a proposal that Louisianans support, according to WMBF's Elizabeth Vowell.
Additionally, he made a point of thanking Willie Robertson of Duck Dynasty, Sarah Palin, and Jerry Falwell Junior for their support.