Bill banning slave labor imports passes Senate
Published time: 13 Feb, 2016 01:15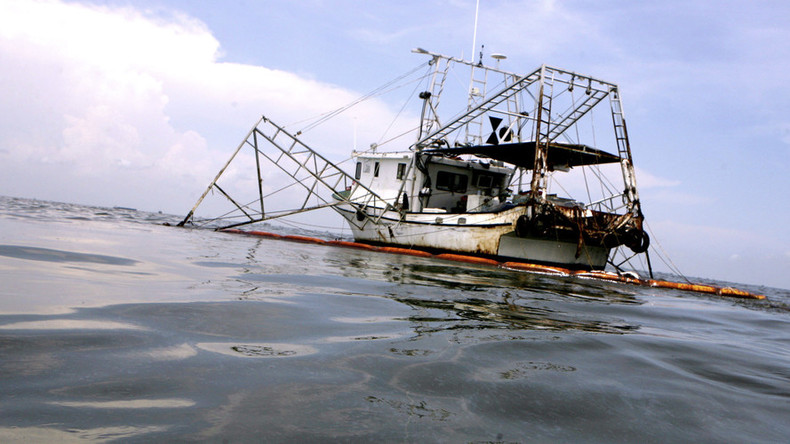 A bill blocking imports "made with convict labor, forced labor, or indentured labor" is on its way to President Barack Obama's desk after passing the Senate on Thursday. The bill, which is expected to become law, will close loopholes in the Tariff Act.
The bill, H.R. 644, would remove the "consumptive demand" exception from the Tariff Act, CNN Money reports. The Tariff Act of 1930 prohibits the importation of goods produced using child labor or slave labor, but the "consumptive demand" loophole allows these restrictions to be waived if a good is in such high demand that the United States cannot produce enough of it.
"If we know cocoa is being produced on plantations in West Africa using slave labor, and then being imported into the US, we still have to allow it in because the US cannot produce enough cocoa to meet U.S. demand," Kenneth Kennedy, a senior policy adviser for Immigration and Customs Enforcement, told Bloomberg News.
The closure of the loophole comes after various exposés on the Thai shrimp industry from the Associated Press and the Guardian, which were able to link the use of forced labor in Thai companies to food offered for sale in places such as Wal-Mart, Whole Foods, and Red Lobster.
According to the AP, more than 2,000 trapped fishermen have been freed as a result of their findings. In addition, federal lawsuits against Costco allege that their shrimp has been supplied by slave labor. Nestle has also faced lawsuits regarding slave labor in West African cocoa plantations. Nestle claims to have set up monitoring programs in the Ivory Coast and hopes to extend them to all their suppliers by the end of the year, Bloomberg reports.
The bill also seeks to prevent the importation of gold mined by children in Africa, as well as garments made in sub-standard conditions in Bangladesh, cotton from Kazakhstan, wheat from Pakistan, and lobsters from Honduras.
The bill is expected to be signed by President Obama.