Arizona police shoot dead transgender man with Asperger's syndrome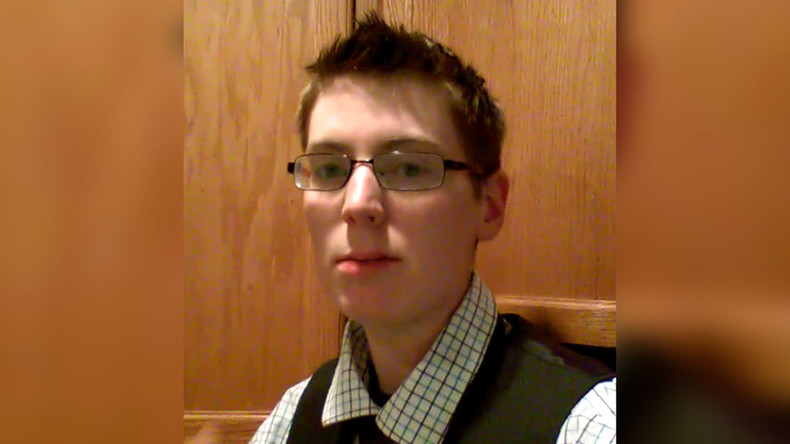 A transgender Arizona man suffering from Asperger's syndrome was shot dead by police responding to a suicide call. The man is known for posting a viral video last summer in which his service dog calms him down during an anxiety attack.
After police arrived at his Mesa, Arizona apartment home around 11am on Thursday in response to a suicide call, Kayden Clark, 24, was shot by officers. He later died in the hospital.
READ MORE: Police killed over 1,100 people in US in 2015 – report
Police told media that they were "frightened" by the transgender man – whom they identified by his legal name Danielle Jacobs – because he ran at them with a knife.
"She had one knife that we know of, she had something else we're not sure what it was," said Detective Esteban Flores in a statement. "The officer said it was dark inside the room. When she made contact with them she approached them with the knife, extended it out, and they felt threatened."
Clarke had previously posted a video showing Samson, his Rottweiler, comforting him while he was suffering from a severe anxiety attack. The original, which received 2 million views, was available following Clark's death, but has since been made private. Re-uploaded versions are still posted, however.
"When I have a meltdown, I often have self-injurious behavior and I often self-harm," he told the Huffington Post.
Clarke's mother Stacia told the New York Daily News that she spoke to him the night before, and said that he didn't seem to be upset. She is now taking care of Samson.
"Before the police arrived she wasn't posing a threat to the community at all," the mother said. "And the police came into her own place. They shot and killed a 24-year-old autistic, mentally ill individual whom they had been familiar with and aware of her special needs."
Police had responded to a suicide call involving Clarke two years ago, according to AZ Family.
Officers involved in the shooting have been placed on administrative leave, according to ABC 15. It isn't clear whether the Mesa Police Department is conducting an internal investigation.
You can share this story on social media: