'I was in love with him': Female Rikers Island officer charged with rape, drug conspiracy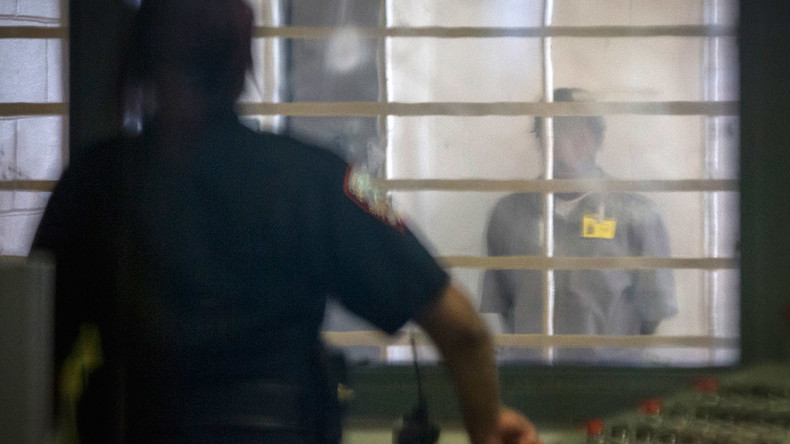 A guard at New York's Rikers Island prison faces charges of rape and conspiring to give marijuana to an inmate she claimed to love. The corrections officer said the inmate tricked her into a sexual relationship and convinced her to bring him drugs.
Nicole Bartley, a probationary corrections officer at the George R. Vierno Center jail at Rikers Island prison told investigators the inmate, named Dasmond Loveless in a criminal complaint, "played me for a fool." She admitted to having sex with the inmate and to agreeing to deliver marijuana to him inside the jail, according to the New York Daily News. The rape charge comes from the fact that, under New York laws, a prison inmate cannot consent to sex.

"I, Nicole, being a fool had my guard down to this man I thought (I) was falling in love with," Bartley, 30, said, according to the court documents.
Bartley was caught by a drug-sniffing dog as she arrive for work one day. She had no drugs on her at the time, according to WCBS. She was arrested on Saturday after police found around 70 grams of marijuana in her Bronx home, the Daily News reported.
"I was in love with him. He used me and played me for a fool. I had sex with him on one occasion in the jail a few days before Jan. 30," the documents quote Bartley as saying.
The prison guard was charged with rape in the third degree, sexual misconduct, promoting prison contraband, and marijuana possession, among other charges. The rape charge is punishable by up to four years behind bars.
Bartley is the 26th state corrections staff member to be arrested amid the New York Department of Investigation's two-year effort to clamp down on corruption at Rikers, department head Mark Peters said in a statement.
"This case involving sex for drugs puts on full display the dangers of corruption in our City's jails and the connection between the drugs, inappropriate relationships and violence that pervade the system," Peters said.
Bartley has been suspended from her job, Peters said. She began work as a corrections employee in May 2014.
A woman who identified herself as Bartley's aunt said that, despite Bartley's confession, she believed the allegations are "ridiculous."
"Probably fabricated by an inmate or someone," the woman told the Daily News.
You can share this story on social media: