Rikers Island suppressed prisoner sex abuse complaints – advocate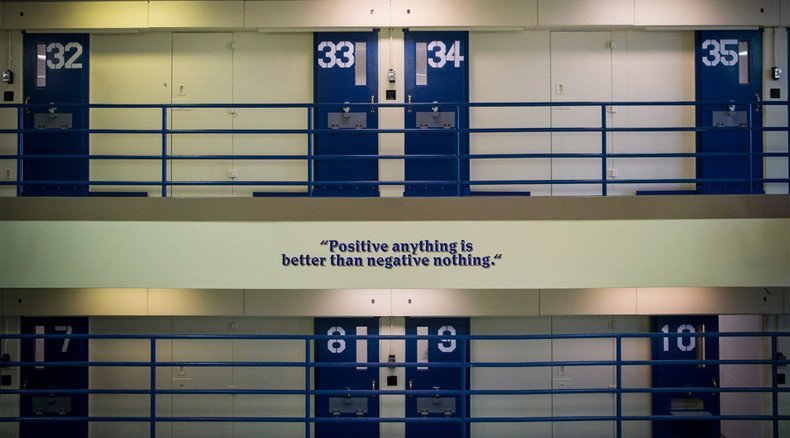 Most reports of sexual abuse at New York City's Rikers Island prison were never passed on to the police, the city's public advocate says. The prison reported only two incidents out of the 116 complaints, and none of the 28 accusations of rape.
The city's Department of Health and Mental Hygiene (DOHMH), which oversees health care at Rikers, registered 116 reports of sexual abuse in 2014, including 28 separate allegations of rape. They were passed on to the Department of Corrections (DOC), but only two misdemeanor assaults were reported to the NY Police Department, according to court documents filed Monday by the New York City Public Advocate Letitia James.
"Our affidavit proves the disturbing prevalence of sexual harassment and abuse allegations on Rikers Island," James said in a statement following her filing. "I have petitioned the Board of Correction to begin formal rule-making to better protect inmates from sexual violence, and they must start tackling this problem with the urgency it deserves."
James filed her affidavit in support of a class action suit brought by two female inmates, who accuse a corrections officer at Rikers of repeated sexual assault and say the women's jail is home to a "pervasive culture of rape" and retaliation.
While the number of inmates at Rikers Island has been on the decline for the past three years, DOHMH data indicates the allegations of sexual abuse have not decreased.
"It is inexplicable why the data reported by DOC is much lower than data from DOHMH," James wrote.
Nearly one in three of those inmates reporting violations last year were transgender, according to James. Half the cases were of inmates accusing corrections staff of sexual abuse, while abuse by other inmates accounted for a third of the complaints.
The DOC says it excludes complaints that do not rise to the level mandated by federal law, such as incidents that take place during frisks, according to DNAInfo.
"Commissioner [Joseph] Ponte has zero tolerance for any sexual harassment or violence against staff or inmates. As part of our top-to-bottom reforms on Rikers, we are working to bring DOC into compliance with the Prison Rape Elimination Act," a statement from the Department of Corrections said.
The revelations come less than a week after the New York City Comptroller Scott Stringer released a scathing report about the rising rate of violence in city prisons, despite the reforms and a drastic rise in Department of Corrections expenditures. Inmate attacks on DOC officers have jumped 46 percent since 2014, while use of force against inmates rose 27 percent, the report noted.
James was elected public advocate in 2014, the first African-American woman to hold the post. It is the second highest-ranking elected office in New York City, serving as a link between New Yorkers and the city government, as well as acting as a watchdog over city agencies.
You can share this story on social media: