Prison abuse victim shot dead just before he could collect $450K settlement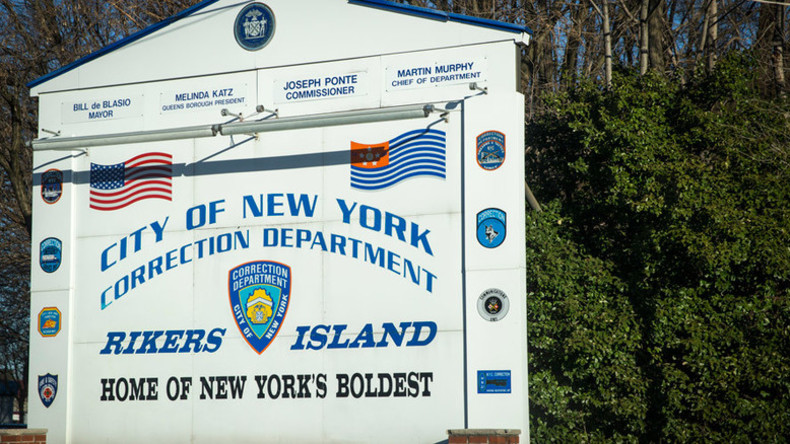 It was almost time for Robert Hinton to collect a $450,000 check from the City of New York as compensation for a cruel beating at Rikers Island prison, but before he could get his hands on it, he was murdered – and the NYPD has no lead in the case.
The $450,000 was awarded on September 14, but the city was allowed 90 days to send the check. Hinton, 28, was on the verge of receiving the money when he was shot in the head and the stomach late Thanksgiving night.
Hinton had eaten with family just hours before he was shot in front of the Van Dyke Houses, a Brooklyn housing project, at about 11:35 pm. Another man was shot in the leg and ran home, where police later found him. Police have no leads as to a suspect or motive.
In April 2012, five guards and a captain at the notorious Rikers Island forced Hinton into a solitary confinement cell, where he was handcuffed and hogtied so that the group could beat him without resistance. They left his nose broken, vertebra fractured, and by the time he was hospitalized, his eyes were filled with blood and his unrecognizable face was swollen to three-times its size.
Hinton had refused orders to be transferred to another cell because he hadn't first received lunch – a baloney sandwich. Officers Geronimo Almanzar, Paul Bunton, Ramon Cabrera, Raul Marquez, Vincent Siederman, and Captain Budnarine Behari have never faced charges, but were all fired in January as part of the response to the attack, which was caught on surveillance cameras.
The last words Hinton said to his mother and texted to his lawyer left haunting impressions on both after his death. Earlier in the week, his lawyer, Nicole Bellina, had received a text saying, "I pray I even live long enough to see some sort of happiness."
In an interview with the New York Daily News, Hinton's mother, Parys Johnson, said, "We had this conversation Thursday. And his words to me were, 'You know mom, if something happens to me, make sure (my girlfriend) Michelle and the baby's all right.'"
Hinton was expecting his first child, a daughter, to be born in January 2016. His mother, however, has doubts as to whether the child is actually his. Now it is unclear who, if anyone, will receive the $450,000 settlement.
Police say Hinton was affiliated with the Bloods gang and had a long criminal record. He first served time at Rikers from 2008 to 2013 for shooting a man in an argument, before being transferred to state prison and released in June 2014. He had previously served a three-year sentence in 2005. Hinton had 11 total arrests on his record, including one for attempted murder. He had been arrested twice in 2015.
You can share this story on social media: