State of emergency declared in Puerto-Rico as Zika cases climb to 22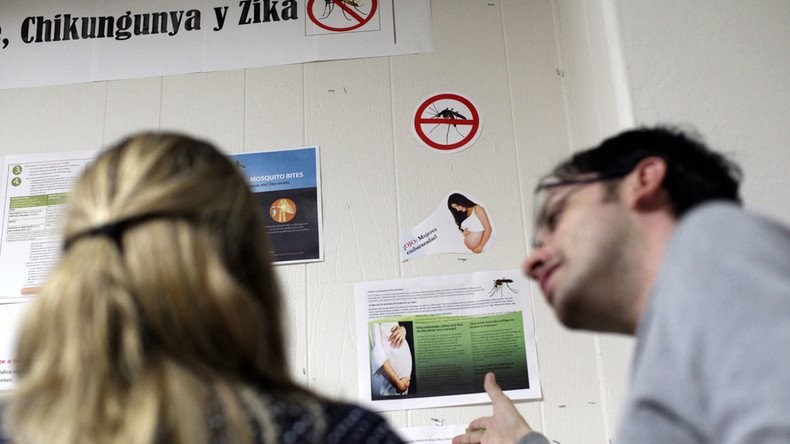 Puerto Rican authorities have been forced to declare an emergency situation in the country, following a steep rise in Zika fever incidences. The number of cases stands at 22.
Puerto Rico Governor Alejandro Garcia Padilla told reporters on Friday that federal authorities were helping set up an outreach campaign to educate people on prevention strategies, AP reports.
Part of the regional government's combat strategy also included freezing the price of condoms, which happened after two cases of the virus were confirmed in Texas.
The first case of the fever in Puerto Rico manifested itself earlier this week in a pregnant woman and a man, who subsequently developed Guillain-Barre syndrome, known to cause temporary paralysis.
While the symptoms of the disease for most people are only rash, fever and flu-like effects, catching it during pregnancy can result in the birth of child with microcephaly, a serious birth defect that results in an abnormally small head and brain.
Zika was previously thought to be only transmitted by mosquitoes, but cases have also included blood transfusion and sexual intercourse with an infected person.
In the United States, Dr. Tom Frieden told reporters on Friday, "Our new guidance is that pregnant women should use condoms during sex or abstain if their partner has traveled to an area where Zika has been spreading."
Frieden also said that he was aware of reports from Brazil that found traces of the virus in saliva and urine samples from infected patients. However, he said that more information is needed on those findings, including the methodology behind them, and the recent guidelines do not address kissing.
"We're still learning more about [the virus in] saliva and how it works in the body," Frieden said. "There's been a total of three cases in the world literature of Zika being present in male secretions."
The World Health Organization has reported 267 Zika outbreaks in countries in the Americas. Brazil has the most Zika infections with more than one million, and Colombia has more than 20,000, the WHO said.
You can share this story on social media: