Swipe right for the Bern: Tinder blocks pro-Sanders campaigners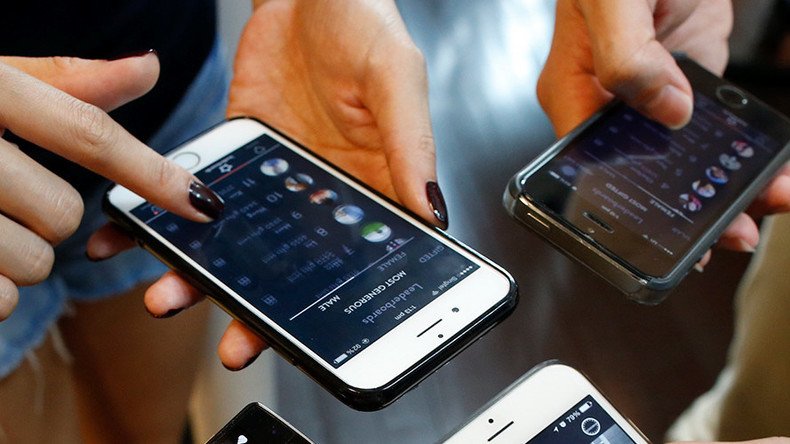 The online dating app Tinder has locked accounts of at least two women who used the service to campaign for Democratic presidential nominee Bernie Sanders, after receiving multiple complaints from male users.
The women, one from Iowa and another from New Jersey, said that Tinder sent them notices announcing that their accounts had been suspended, following numerous reports by men who had received messages from the women in support of Sanders' candidacy.
Robyn Gedrich of New Jersey told Reuters she has sent pro-Sanders messages to about 60 people a day for the past two weeks. "Do you feel the bern?" her Tinder message reads. "Please text WORK to 82623 for me. Thanks."
Texting the number would result in receiving updates from the campaign. Gedrich said she sent campaign messages to about 300 Tinder users. She has not been able to access her account since logging off on Thursday.

"Some people would ask what is this for, and I would kind of explain," she said. "Some of them would unmatch me or report me as a bot," meaning a spam account.
Haley Lent, of Iowa said she sent messages to as many as 100 Tinder users. She had purchased a Tinder premium account in order to access users in New Hampshire, site of the next Democratic primary match between Sanders and fellow party presidential nominee Hillary Clinton.
"I would ask them if they were going to vote in their upcoming primaries," she said. "If they said no or were on the fence, I would try to talk to them and persuade them to vote."
"Feeling the Bern" seems less than appealing in the context of a hook up app. Thanks Tinder

— Politicans Notebook (@PN_notebook) February 5, 2016
Gedrich said she got the idea to use Tinder in support of Sanders' campaign upon realizing that she had little in common with the men she was meeting on Tinder.
"These guys are disgusting. They're just looking for sex and that's it," she told BuzzFeed News. "So if they're going to swipe right, they might as well do some good and donate to the man, the myth, the legend, Bernie."
Gedrich told Buzzfeed she will take to Facebook to continue campaigning for Sanders, who she believes will "make college more affordable so people like me can get ahead."
Rosette Pambakian, Tinder's vice-president for communications and branding, told RT via email that the company does not mind political activism, so long as it stays within the terms of service.
"We whole-heartedly support people sharing their political views on Tinder, but we don't allow spamming," Pambakian wrote. "So feel free to spread the Bern, just don't spam."
You can share this story on social media: