Sexually transmitted infections spread by dating apps, doctor warns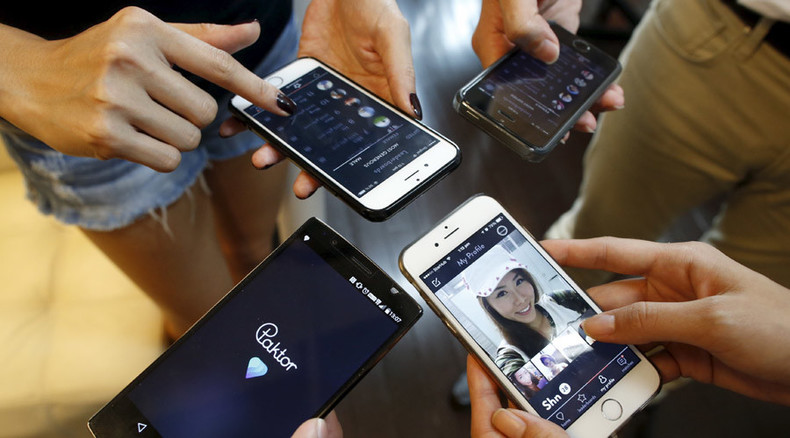 Dating apps are causing a massive rise in sexually transmitted infections (STIs) among the heterosexual population, a health expert has claimed.
Dr Peter Greenhouse warned the popularity of dating apps such as Tinder and Happn could have disastrous consequences, including an "explosion of HIV."
Statistics from Public Health England show there has been a considerable rise in STIs such as syphilis and gonorrhea.
Lobby group The Online Dating Association contested Greenhouse's claims, insisting there is no connection between the popularity of dating apps and the rise in STIs.
Speaking to BBC Radio 1's Newsbeat, Greenhouse called on app developers to do more to promote a safe sex message.
"You are able to turn over partners more quickly with a dating app and the quicker you change partners, the more likely you are to get infections," he said.
"What really worries me is that we are just at a tipping point for HIV.
"If enough people change partners quickly, and they've got other untreated sexually transmitted infections, it might just start an explosion of HIV in the heterosexual population. Apps could do that," he added.
Figures from Public Health England show that syphilis saw a 33 percent increase, while gonorrhea rose by 19 percent in 2014.
Marie Cosnard, a spokeswoman for Happn, said apps shouldn't be blamed for the rise of STIs.
"Dating apps are following wider social trends and changing behaviors that have been unfolding for decades – there's a liberalization of attitudes towards the number of partners, the status of relationships, towards marriage, divorce, etc."
"So the rise of any STD is not really connected to dating apps themselves.
"The problem is much wider. People need to be more educated in terms of sexual health and to take their responsibilities, no matter how and where they've met their partner," she added.
The Only Dating Association chief executive George Kidd told BBC Radio 1 it was "a bit much" to blame phone apps.
"People do this – not apps. If someone was feeling frivolous they might suggest blaming the tube system or leading pub chains for helping people meet," he said.
"Our members are dating sites, not sex-encounter businesses but we should be alert to any very particular situations in which health advice is appropriate."
Kenny Mukendi, 19, a dating app user from south-east London, told the BBC he is unsurprised by the link between dating apps and STIs.
"With dating apps it's real quick and simple," he says.
"So you can be doing it however many times a day, with any random person, and not know what they're carrying or what they are hiding.
"It's quick and easy and obviously everything that is quick and easy is not actually safe," he added.