Trump wins … all the jokes after second-place finish in Iowa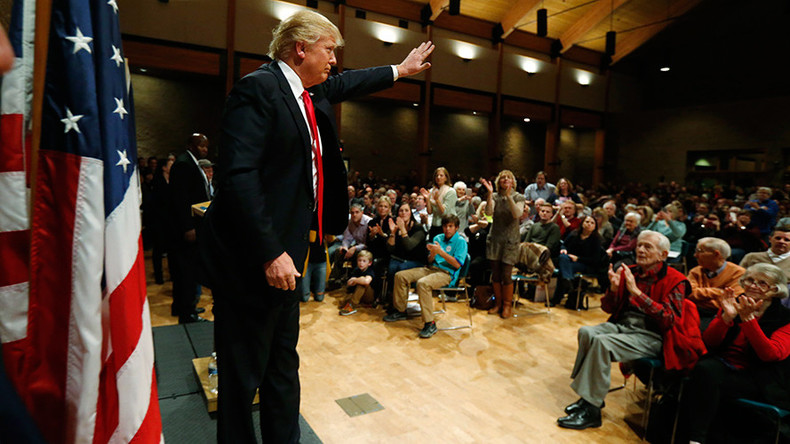 Donald Trump's bravado has earned the real-estate mogul a hefty dose of derision on social media after the once-frontrunner for the Republican presidential nomination lost to Ted Cruz in Monday's Iowa Caucuses.
Following Trump's second-place finish in Iowa – which means he will move on from the Hawkeye State with only one less delegate devoted to his candidacy than first-place finisher Ted Cruz – the Donald took to Twitter to bash a "unfair treatment by the media" despite his campaign's domination of media coverage in the run-up to primary voting.
Across social media, those who delight in Trump's falter in Iowa took time to mock the candidate, whose penchant for calling people"losers" on his own Twitter feed has resulted in a redirect from the URL 'Loser.com' to Trump's Wikipedia profile page.
The 'Loser' meme was just the beginning; the Internet was out in force to dance on Trump's underwhelming Iowa performance.
Trump's campaign was also sued on Monday by a former staff member who claims female staffers were paid far less than male counterparts for the same work.
You can share this story on social media: