Game of donors: Soros gives $6mn to pro-Clinton SuperPAC, Sanders raises $20mn from crowdfunding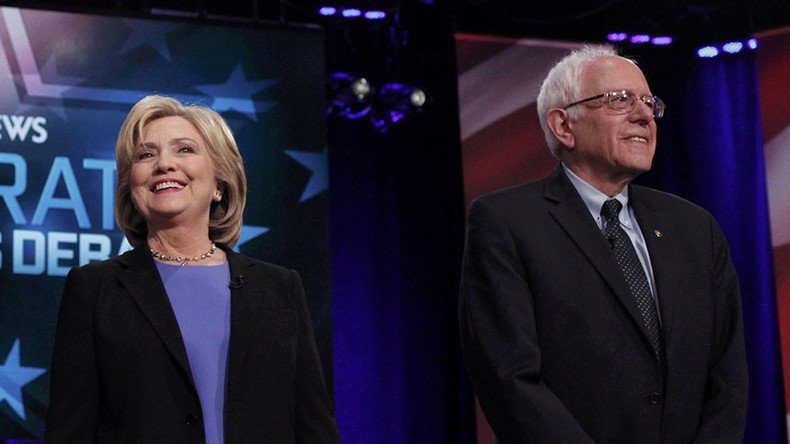 Bernie Sanders likes to say Hillary Clinton is the billionaires' candidate, and now he has proof. A pro-Hillary SuperPAC just received $6 million from none other than George Soros, while Sanders raised a record $20 million in January from ordinary voters.
Soros last month gave $6 million to the Priorities USA Action, the super-PAC supporting MSM favorite Hillary Clinton, The Hill cited committee's most recent financial statement as saying. Soros has made significant political donations in the past, including to John Kerry's 2004 presidential run and President Obama's re-election campaign.
Priorities USA Action was able to raise a total of $41 million on behalf of Clinton in 2015. Overall, Clinton's presidential campaign collected $112 million in 2015, which will be used to further promote Clinton as a presidential candidate.
Earlier in December, it was revealed that Clinton has received almost $95,000 in contributions from the defense industry, according to the Federal Election Commission (FEC) data for the current presidential race compiled by the Center for Responsive Politics.
In the past, Clinton has run into some scrutiny when it comes to the cash infusions to the charitable Clinton Foundation, as well as speaking fees incurred by former US President Bill Clinton, during Hillary Clinton's four years as secretary of the US State Department under President Barack Obama's administration.
Some reports even claimed that nations openly chastised by the US for dismal human rights records donated billions to the Clinton Foundation, while gaining clearance for weapons deals approved by the Hillary Clinton-led US State Department.
READ MORE: Clinton Conflicts: Bill cashes in on Hillary's diplomacy

Meanwhile, Clinton's main contender, self-declared democratic socialist Bernie Sanders, has been generating unprecedented enthusiasm from small donors, with the majority of his $75 million raised in 2015 coming from donations under $200, with an average of just $27, according to Sanders' campaign.
Sanders' campaign's announced Sunday that in the last quarter of 2015, a total of $33.6 million was raised, plus a whopping $20 million collected in January alone.
What makes Sanders' fundraising unique is the sheer number of small donors. At least 1.3 million people have donated to the campaign so far, marking a record number of donors this early on in the campaign.
"The numbers we've seen since January 1 put our campaign on pace to beat Secretary Clinton's goal of $50 million in the first quarter of 2016," Jeff Weaver, Sanders' campaign manager, said in a statement. "Working Americans chipping in a few dollars each month are not only challenging but beating the greatest fundraising machine ever assembled."
The majority of donations received by Sanders' team are no more than $200, according to the official data. This is in stark contrast to Clinton's corporate type of fundraising, which usually receives the maximum contributions allowed by law – of $2,700.
You can share this story on social media: