Clinton tops list of candidates backed by US weapons-makers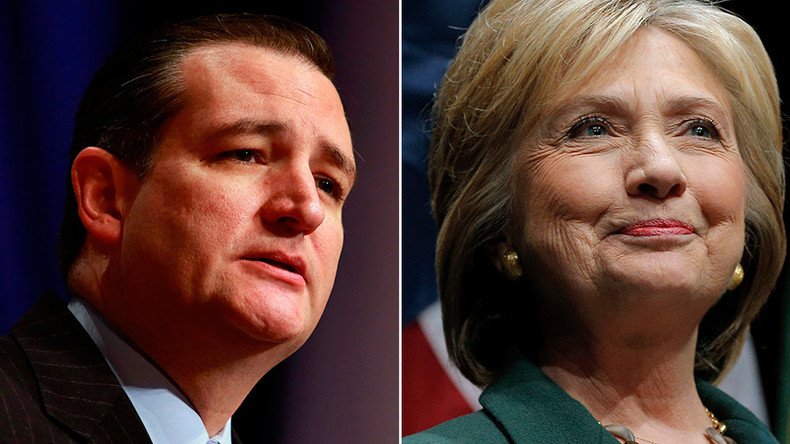 With the war on terror swelling their stock prices, the US defense industry is spending at least some of the cash to support their preferred presidential candidates. Hillary Clinton tops the list, followed by Ted Cruz, Jeb Bush and Bernie Sanders as #6.
Clinton, the Democratic frontrunner, has received almost $95,000 in contributions from the defense industry, according to the Federal Election Commission (FEC) data for the current presidential race compiled by the Center for Responsive Politics. In second place, with a take of $82,582, is Senator Ted Cruz of Texas, a strong contender for the Republican candidacy.
Though he is currently polling at five percent with the GOP voters, Jeb Bush is the third most popular recipient of arms-makers' donations, with $45,450. The hawkish South Carolina Senator Lindsey Graham received $36,275, while the dovish Kentucky Senator Rand Paul raked in $30,880, rounding off the top five.
Vermont Senator Bernie Sanders, Clinton's challenger for the Democratic Party nod, came in at number six, with $28,500 in contributions.
Ben Carson has attracted only $24,206 in contributions, despite his hard line on security and a good standing in the polls.
While it is possible that at least some donations to Cruz are driven by the fact that he chairs the Senate Commerce Subcommittee on Space, Science and Competitiveness – of interest to aerospace companies, for example – Florida Senator Marco Rubio also sits on that subcommittee, yet has received less than $15,000 in contributions.a
He might be riding high in the GOP polls, but Donald Trump ranks pretty low with the lords of war: he is in the 15th place on the list, with just $3,787 in donations. This puts Trump behind Wisconsin governor Scott Walker ($5,595), who dropped out of the race in September.
You can share this story on social media: