No more punishment for disgraced Gen. Petraeus, CIA chief who leaked state secrets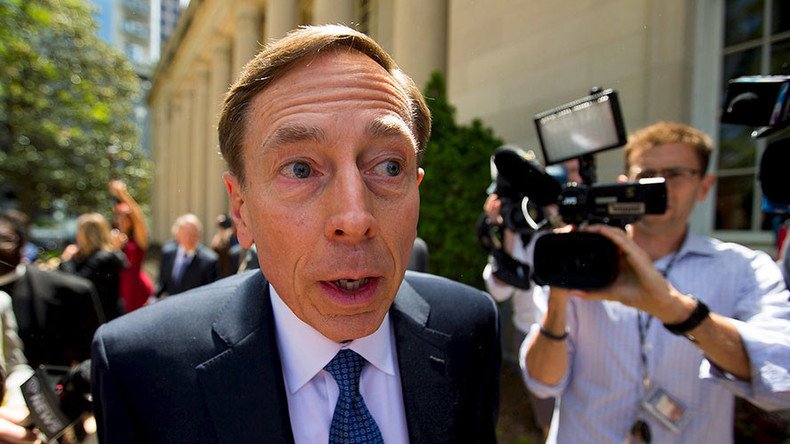 US Secretary of Defense Ashton Carter decided not to proceed with further punishment on the retired four-star general David Petraeus for disclosing classified data, several media cited a letter by assistant secretary of defense as saying.
"Given the Army review, Secretary Carter considers this matter closed," Washington Post quoted Assistant Secretary of Defense, Stephen Hedger, as saying in the three-sentence letter.
The decision supported the Army's recommendation not to punish Petraeus, who is on probation after paying a $100,000 fine, any further.
The letter was sent out to individuals who asked Carter not to consider any more reprimands against Petraeus, including Senate Armed Service Committee Chairman Senator John McCain and Senator Jack Reed. According to military law, the Pentagon had the right to seek further punishment.
Petraeus was forced to resign as head of the CIA in 2012 after the scandal broke out that he was having an affair with his biographer, Army Reserve officer Paula Broadwell, with whom he illegally aired classified information.
Once considered a war hero for the successful US troop surge in Iraq in 2007 and 2008, and even a potential Republican presidential candidate, Petraeus is currently on a two-year probation, and has paid a fine of $100,000 for unauthorized handling of classified information.
READ MORE: Gen. Petraeus gets 2 years of probation for revealing state secrets to his mistress
Last year, Petraeus pleaded guilty to supplying eight notebooks filled with state secrets to Broadwell. Court records revealed that some of the secret information leaked included identities of covert officers, code words, intelligence capabilities, high-level talks and war strategies.
Earlier in January, there were reports that Carter was mulling Petraeus' demotion, who then would be liable to return hundreds of thousands of dollars of his pension. Petraeus is currently entitled to a pension of $220,000 a year.
The last four-star general to be demoted was William Ward in 2012, after he was caught lavishly spending government money on his personal entourage and family during foreign trips.
You can share this story on social media: