Losing a star: Disgraced Gen. Petraeus facing retroactive demotion for leaking state secrets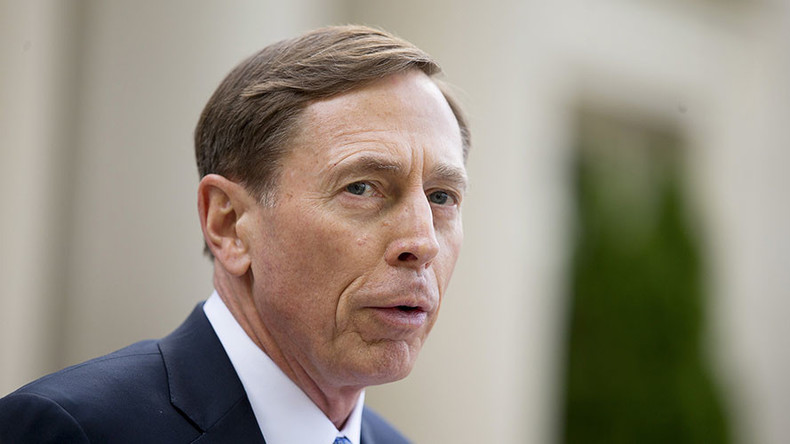 US Secretary of Defense Ash Carter is reportedly mulling personally demoting retired four-star general David Petraeus for disclosing classified data. The former US commander in Iraq and CIA Director would then be liable to return hundreds of thousands of dollars of his pension.
The ongoing deliberations were confirmed to The Daily Beast by three senior Pentagon officials.
Petraeus, once considered a war hero for the successful US troop surge in Iraq in 2007 and 2008, and even a potential Republican presidential candidate, is currently on a two-year probation, and has paid a fine of $100,000 for unauthorized handling of classified information. Last year, he pleaded guilty to supplying eight notebooks chock-full of state secrets to Paula Broadwell, his biographer, with whom he had an affair.
Petraeus retired from the army in 2011 to switch to the CIA, as one of only 12 four-star generals in the entire military branch, and is entitled to a pension of $220,000 a year. But according to internal US Army regulations, he can be retroactively demoted "if substantial new evidence discovered contemporaneously with or within a short time following separation could result in a lower grade determination." Particular offenses include "an officer's misconduct while still on active duty" and "conviction after retirement," which appear relevant as the married Petraeus was still an officer when he began passing on information to his lover.
If the 63-year-old Petraeus is demoted to the last rank where he performed "satisfactorily" – likely that of Lieutenant General – his pension will be reduced to $170,000 per year, and he will be forced to return the difference that has accumulated, as well as to compensate for the additional benefits his rank had conferred.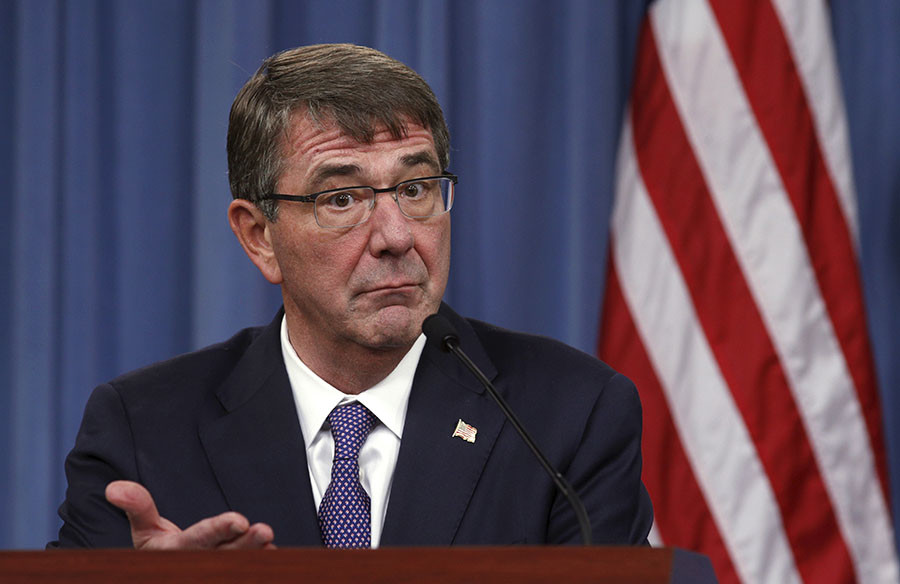 If Carter, who was appointed last year, decides to act, he will be overruling former Army Secretary John McHugh, who investigated the case last year, and proclaimed that no additional sanctions were necessary.
But officials inside the Pentagon suggested Carter was keen not to be seen as inconsistent, as he has recently removed a three-star general and senior aide, Ron Lewis, for a suspected improper relationship, though no laws were broken. Lewis was subsequently demoted by one rank.
"This is about Ash Carter, not David Petraeus," said The Daily Beast's source.
The last four-star general to be demoted was William Ward in 2012, after he was caught lavishly spending government money on his personal entourage and family during foreign trips.
Even if Petraeus is sanctioned, the damage is unlikely to push him into penury. Despite his public humiliation, he has traded on his name to secure prestigious guest professorships at some of the world's most distinguished universities, including Harvard and USC. Together with consultancies, and public speech fees, his annual income has been estimated in the media to run to millions of dollars.
You can share this story on social media: