No such thing as safe sext: Charges filed in Newtown 'sexting' ring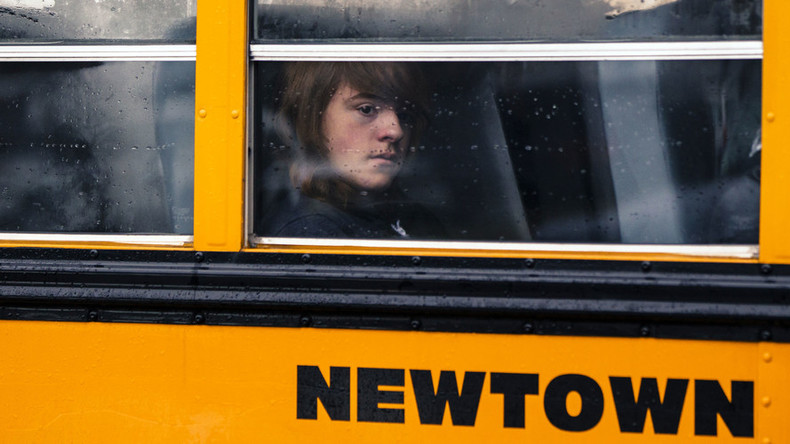 Three Newtown High School students have been arrested and face child pornography possession charges for their involvement in a student-based "sexting" ring. An additional 20 students were referred to a Juvenile Review Board for spreading explicit material.
The charges follow a six-month investigation, after the sexually explicit media in question was circulated to about 50 Newtown High School students. Alerted by school officials, authorities stopped the images from reaching more of the 1,800-strong student body or the internet. Shared across Snapchat, Facetime, iMessage, KiK, and others, the materials were created outside of school, by both male and female students, and also sold for $10-$20 apiece, WTVR-TV reported.
The investigation into the sexting ring began in May 2015, when a Newtown High School resource officer discovered the material, the Hartford Courant reports. During the investigation, police interviewed over 50 students and their parents.
So far, all of the students facing legal repercussions have been identified as minors and will not have their names released. The three males who were arrested face charges for possession and transmission of child pornography, according to the Courant.
Another 20 students have been referred to a "community-based diversionary program designed for community leaders to take a tempered response to what would be considered criminal actions committed by a juvenile-aged offender," according to police. The students referred to the review board will face consequences for their actions, but can avoid entering Connecticut's criminal justice system.
The roles that the 20 students played are unknown, but the individuals whose images were shared were held accountable for participating. However, Newtown Police Department Sergeant Aaron Bahamonde told WTVR-TV that the students who took pictures and sent them to others never intended the images to go beyond the original recipient.
"There are victims here, real victims," he said. "Peer pressure is hard enough in high school."
January has been a busy month for Newtown High School. In mid-January, the Newtown Police Department subdued a 50-year-old man who threatened to hurt himself or others outside of the high school. After a two-hour lockdown, the suspect was forcibly removed from his vehicle.
You can share this story on social media: