'Please go home': Ammon Bundy calls on armed protesters in Oregon to 'stand down'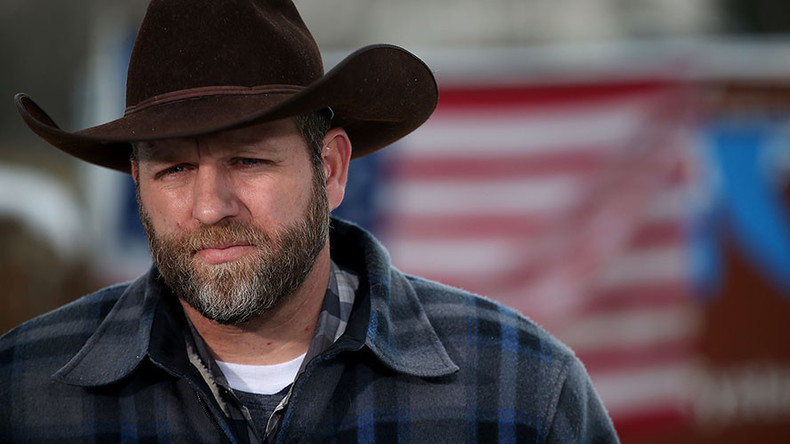 Ammon Bundy, the arrested leader of the armed protesters occupying the headquarters of a federal wildlife refuge in Oregon, has called on the remaining members to "stand down" and leave the building, local media reported.
The statement comes after the FBI's Tuesday arrest of Bundy and seven other protesters, who had been illegally occupying the Malheur National Wildlife Refuge since January 2.
One member of Bundy's group was killed in the incident.
Bundy's lawyer, Mike Arnold, read his statement to the press, according to USA Today.
"We need to step back," Arnold said in the statement. "Somebody died yesterday."
"To those remaining at the refuge, I love you. Let us take this fight from here. Please stand down. Please stand down. Go home and hug your families. ... Please go home," the statement continued.
Bundy's request also comes after federal authorities increased pressure on the remaining protesters to abandon the refuge.
Harney County Sheriff Dave Ward told reporters that there are still about half a dozen holdouts in the refuge.
"It is time for everybody in this illegal occupation to move on," Ward said in an emotional address to reporters, according to USA Today. "There doesn't have to be bloodshed in our community.
"(When) we have issues with the way things are in our government, we have a responsibility as citizens to act on them in an appropriate manner," said Sheriff Ward. "We don't arm up, we don't rebel. We work through the appropriate channels. This can't happen anymore, this can't happen in America, and it can't happen in Harney County."
The FBI said they had given the armed occupiers ample opportunity to negotiate a peaceful end to the occupation and had taken measures on Tuesday to start bringing the situation to an end in the safest way possible.
"Eight people were arrested, and one man died…as we attempted to take him into custody," said Portland FBI Special Agent Greg Bertzing in a released statement.
Bertzing said the people remaining at the refuge can leave through checkpoints.
"Let me be clear: It is fully and unequivocally the behavior and the choices made by the armed occupiers that have led us to where we are today," he added. "And, as the FBI and our partners have demonstrated, actions are not without consequences."
A protester still at the refuge told Reuters that some people were already leaving through the checkpoints, but refused to describe the move as "surrender."
"I don't know what surrendering looks like," Jason Patrick said. "They're walking through the checkpoint and going home. That's what I've heard unless I'm being lied to."
"It's getting emptier over time, some people leaving, some people still there holding onto what they're holding onto."
At a court hearing on Wednesday, a Portland judge ordered Bundy and the six others arrested to stay in jail until at least Friday, according to the Associated Press. US Magistrate Judge Stacie Beckerman said that they pose a danger to the community and are flight risks, as they have no ties to Oregon.
A federal criminal complaint says the armed group had explosives and night-vision goggles and was prepared to fight.
You can share this story on social media: