Shooting in Washington movie theater: Man fumbles with gun during Benghazi film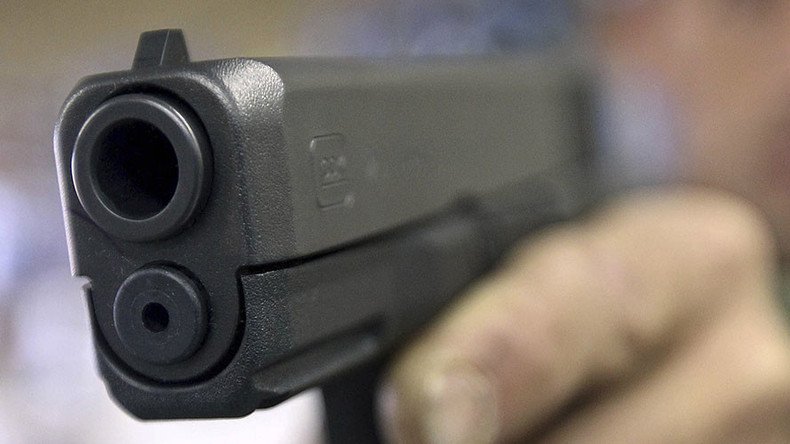 A man shot a woman in a Washington state movie theater as he was playing with a gun at a showing of '13 Hours: The Secret Soldiers of Benghazi.' He turned himself in, authorities said.
The shooting took place at a Regal Cinemas movie theater in Renton, Washington shortly after 8 p.m. on Thursday. An intoxicated man "accidentally discharged his weapon" and shot a woman, according to police.
READ MORE: Cinema crackdown: Regal begins searching bags in wake of theater attacks
"It got about 15-20 minutes into the film and I believe the lady in front of us that got shot was actually talking to her husband or significant other and that's when we heard the loud pop," a witness said, according to Komonews.
Investigators believe that the man and woman didn't know each other. Medics transported the 40-year-old victim from the theater to a hospital in critical condition. She is now in stable condition.
The suspect, a 29-year-old who police have not identified, fled the scene after the shooting. Police say that the man returned to his home distraught and told his father that the gun accidentally went off in the movie theater, prompting the father to call 911.
"According to him, he said he dropped the gun and it went off. We have witnesses that say he came into the theater and appeared intoxicated. He went in and took a seat in theater number nine and was fumbling with a pistol when it went off and struck someone sitting in front of him," said David Leibman with the Renton Police Department.
The man went quietly with police when they arrived at his family's home.
The city of Renton is located in King County, about 10 miles south of Seattle.
In the wake of high-profile incidents of violence at cinemas, theaters around the country have begun to ratchet up security measures. Following a deadly attack in a Louisiana theater in July, Regal Cinemas, the largest movie theater chain in the United States, began searching the bags of its patrons.
READ MORE: Cinema crackdown: Regal begins searching bags in wake of theater attacks
"To ensure the safety of our guests and employees, backpacks and bags of any kind are subject to inspection prior to admission," the company's website says. "Security issues have become a daily part of our lives in America."
There have been fears among cinema owners, however, that tough security measures will have negative effects on their audience.
You can share this story on social media: