Death row Alabama inmate asks SCOTUS to stop execution after Florida calls it unconstitutional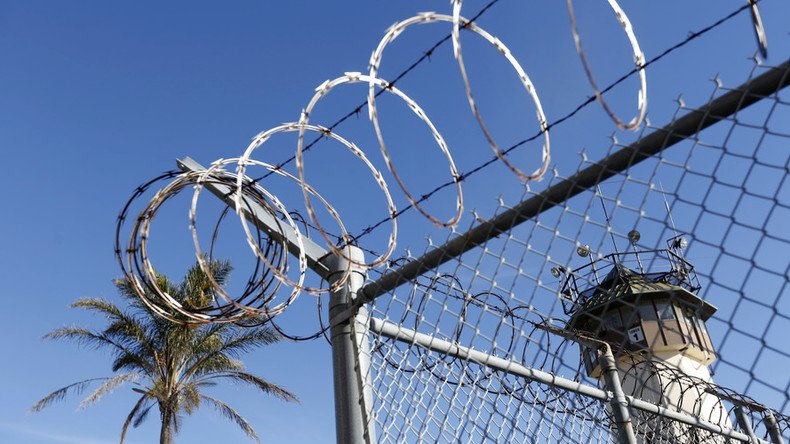 Death row inmate Christopher E. Brooks has asked the Supreme Court to stop his scheduled execution in Alabama this Thursday, arguing that the state's death penalty system is identical to that of Florida, which was deemed unconstitutional last week.
Brooks was sentenced to death more than 20 years ago for the 1993 murder of Jo Deann Campbell, who was found bludgeoned to death. Brooks was seen driving her car and had her credit card when he was arrested. DNA evidence was also used by the prosecution.
The Supreme Court ruled last week that Florida's death penalty system was unconstitutional as it allows judges to decide on a death sentence rather than a jury. Brooks's lawyers argue that this can also be applied to Alabama's system.
According to a spokesperson for the Alabama attorney general, Alabama's system already requires the jury to find the aggravating factor to make someone eligible for the death penalty, which Florida does not. "Specifically, the jury's unanimous guilty verdicts of capital murder during the course of a robbery, burglary, and rape, proved the existence of an aggravating circumstance under Alabama law," they said.
Brook's lawyers say that the judge who sentenced him to death examined aggravating evidence that was not presented to the jury.
Brooks has also appealed on the grounds that the method of lethal injection used is unconstitutional. Lethal injection drugs have been under scrutiny since the botched execution of Clayton Lockett, who took 43 minutes to die in Oklahoma in 2014.
Brook's lawyers argue that the use of the sedative midazolan is effectively experimental, and does not produce a coma-like effect. The inmate can experience pain from the following drugs, which stop the inmate's breathing and heart.
"Brooks should not be the subject of Alabama's experiment to see if it can carry out an execution using this protocol while the very validity of the protocol is at issue in ongoing federal court proceedings," Brooks's lawyers argued
in their request to Supreme Court Justice Clarence Thomas.
READ MORE: Georgia inmate 'winced' in pain during 1-hour execution procedure

"Brooks raped and murdered Jo Deann Campbell on December 31,1992, and,her family has been waiting for justice for more than twenty-three years," state prosecutors said, following Brooks's attempt for a stay of execution.
Jo Deann Campbell was found dead in her apartment, after being raped and bludgeoned with a barbell. She met Brooks while working in a summer camp the year before. He arrived at the restaurant where she worked in December 1992. She told a friend she was going to let Brooks and his friend stay at her apartment.
Brooks is scheduled to be executed at 6 p.m tonight at Holman Correctional Facility in Atmore. Brooks will be the 57th person to be executed in Alabama since 1983, and is one of 187 death row inmates in Alabama. Alabama has not carried out an execution since 2013.
The US carried out 28 executions in 2015, a declining number.
You can share this story on social media: