Walmart closing 269 stores, including entire 'Express' format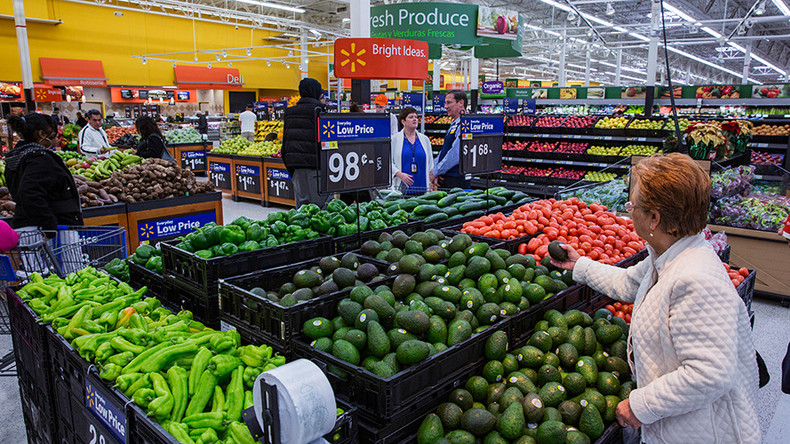 Retail behemoth Walmart has announced it will close 269 stores, 154 of which are in the United States and 115 overseas, including Brazil. The closures include Walmart's collection of 'Express' outlets, developed to compete with convenience stores.
The shuttering of 269 out of Walmart's 11,600 stores worldwide will represent a loss of less than 1 percent of both the company's global square footage and revenue, Walmart said in a news release. The company pointed out that it plans to build more than 300 stores internationally in the next fiscal year.
"So we are committed to growing, but we are being disciplined about it," said Doug McMillon, president and CEO of Wal-Mart Stores, Inc.
More than 95 percent of the stores set to close in the US are located within 10 miles, on average, of another Walmart location, the company said. Approximately 16,000 Walmart employees, or "associates," will be impacted by the closures. About 10,000 of these associates are in the US.
Walmart said "the hope is that these associates will be placed in nearby locations. Where that isn't possible, the company will provide 60 days of pay and, if eligible, severance, as well as resume and interview skills training."
The American stores that will close include 102 of Walmart's Express outlets, a small-format project that began in 2011 to compete with convenience stores. In the US, Walmart will also close 23 Neighborhood Markets, 12 Supercenters, seven stores in Puerto Rico, six discount centers, and four Sam's Clubs. Those closures will begin as early as this weekend.
"Walmart instead will focus on strengthening Supercenters, optimizing Neighborhood Markets, growing the e-commerce business and expanding Pickup services for customers," the company said.
In Brazil, the 60 "loss-making stores" set to close make up about five percent of sales in that nation. The other 55 stores outside the US that will close "are primarily small, loss-making stores in other Latin American markets." Walmart said it would disclose more information about these stores "after completing local associate and community outreach."
In Fiscal Year 2017, Walmart said it plans to open 50-60 Supercenters and 85-95 Neighborhood Markets, as well as 7-10 Sam's Club locations in the US. Overseas, Walmart projects 200-240 stores to open in the coming fiscal year.
Walmart's global workforce is 2.2 million worldwide, with 1.4 million workers at 4,500 stores in the US.
Walmart marches forth with these new cuts and additions amid a constant state of controversy as the world's largest retailer. In December alone, Walmart was accused of squandering 400,000 jobs in the US economy based on its "huge reliance on Chinese imports" and of benefiting from slave labor in the shrimp industry. On Black Friday in late November, thousands of Walmart employees in the US demonstrated at more than a dozen stores nationwide in the latest attempt by workers and allied groups to convince the retail giant to boost salaries to $15 per hour for full-time employees, among other demands.
You can share this story on social media: