'Mutual decision': US shuts down drone base at Ethiopia's 'request'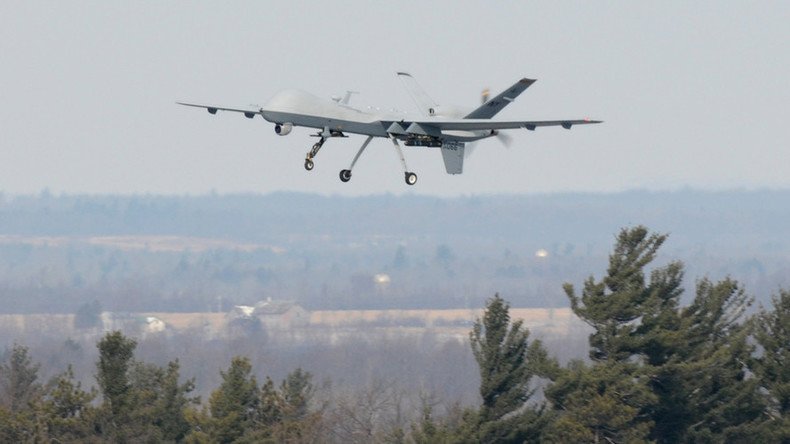 US Air Force drone operations from Ethiopia are "not required at this time" and have been ceased at the request of Addis Ababa, Washington officials have confirmed.
The news of the base closure in Arba Minch, 450 kilometers (280 miles) south of Addis Ababa, has been confirmed by US diplomats who said the cessation of US surveillance activities from the facility was a "mutual decision."
"This was done upon request by the Ethiopian government," government spokesman Getachew Reda told Reuters on Wednesday. "In the first place, this was a project with a limited timespan and both governments had long prepared themselves for this eventuality," he added without elaborating on details.
What exactly prompted the Ethiopian government to cancel its drone ties with the US remains unclear.
Some experts believe that the sudden closure of the base in Arba Minch resulted from a rift between the US and Ethiopia.
"The US is having difficulties with its relationship with Ethiopia," Terrence Lyons, a regional expert and associate professor at George Mason University, told Foreign Policy magazine. "It could be that from the Ethiopian government side, being seen as one of the countries supporting drone bases killing Muslims in the region might have been problematic."
The US Air Force had been secretly flying armed Reaper drones on counterterrorism missions from southern Ethiopia as part of the US war against an Al-Qaeda affiliate in East Africa. Since 2011, Washington invested millions of dollars to upgrade an airfield in Arba Minch to house a fleet of drones equipped with Hellfire missiles and satellite-guided bombs. The US drones were also used to provide intelligence.
American Reapers flew missions focusing on neighboring Somalia, where the United States has been targeting Al-Shabaab insurgents. Al-Shabaab is an Islamist group connected to Al-Qaeda. However, in September, the operation ceased its activity.
"US military personnel are no longer in Arba Minch," said David Kennedy, Public Affairs Officer at the US Embassy in Addis Ababa. "As we work with our African partners, our mutual needs change over time, and a determination was made that our use of the facilities in Arba Minch is no longer necessary," he told Reuters in an emailed response.
Citing a government document, The Washington Post reports that the shutdown was unexpected, as just three months earlier, US signed a three-year contract worth $6.7 million to provide space for about 130 drone operations personnel in the country.
The move seems odd, considering the latest reports indicate the Pentagon is keen to increase its drone presence around the globe.
In August, Wall Street Journal (WSJ) revealed that US Department of Defense seeks to dramatically increase the deployment of surveillance drones, as well as expand its capacity for lethal drone strikes.
Citing exclusive interviews with senior American officials, WSJ reported that in the coming years the use of MQ-1 Predator and MQ-9 Reaper drones will surge by an estimated 50 percent.
Surveillance and combat drones deployment, according to report, would focus over "global hot spots," such as Ukraine, Iraq, Syria, the South China Sea, and North Africa.
READ MORE: Look out officers! US Air Force to allow enlisted airmen to pilot drones
In December, the US Air Force announced that it was looking to expand its drone program by allowing enlisted airmen to fly its unmanned aircraft. The $3 billion plan to vastly expand its drone program over the next five years seeks to double the number of pilots to meet rapidly rising demands.
READ MORE: DARPA's upcoming drone to land anywhere, carry as much as Reapers do
While US officials have failed to disclose what happened to the drones used in Ethiopia, the country continues to retain other bases in the region. Drones continue to fly from Djibouti, where the US has 3,000 troops. Another US drone facility is reportedly operating in the Seychelles, while air support installations have been built in Kenya.
You can share this story on social media: